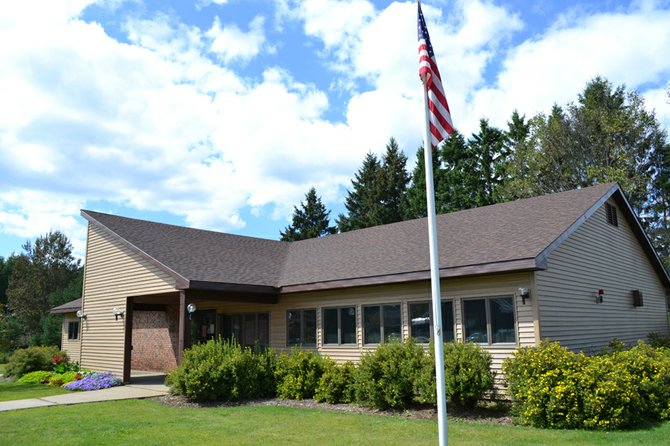 continued — •The Board passed Resolution 3 in support of two foreclosure bills (A.88 and A.824) currently referred to the judiciary Committee in the New York State Assembly calling for the provision of contact information for foreclosed and/or vacant properties.
•Town Board approved a bid from Advanced Network Services (ANS) of $9,660 assigning the firm the work of transfer of antennae to the new cell tower.
•Resolutions 4 and 5 were passed by the Board: No. 4 supporting the county's posting of weight restriction limit signage on appropriate town roads and No. 5 supporting the county's government efficiency grant through fuel management consolidation.
•A request by the North Forest Canoe Trail Organization to post Aquatic Invasive Signage at the Blue Mountain Lake Beach area was approved by the Board.
•The Board approved the Adirondack Lakes Center for the Arts request for the use of the town van on certain dates in support of their Summer Theater program. Many mentions were made concerning the fact that this program and the Center itself are one of the jewels true of our communities cultural and educational offering.
The next regular board meeting will be held on April 8 at 7 p.m. in the Town Hall on Pelon Road in Indian Lake.
Vote on this Story by clicking on the Icon