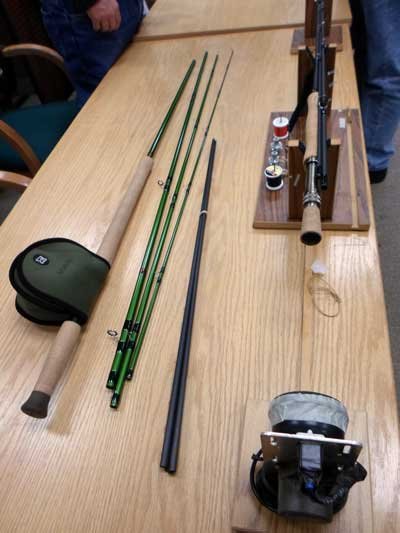 With the costs of quality new equipment reaching over $600 for a rod and reel package, building your own rod from a kit makes sense. Based on the variety of fly rods needed for different species of fish, such as a 2 to 5 weight rod for small trout streams, 6 or 7 weights for larger trout and bass, and 9 or 10 weights for salmon and steelhead things can easily get out of control. Then of course there are switch rods and spey rods which are two handed fly rods used also for salmon and steelhead. Let's not even go into salt water rods and spinning rods. The costs can add up quick. Buying 3 or 4 high quality factory built rods could deplete the average working man's wallet in short time, leaving little money left to get to a river or stream at $4 per gallon for gas!
So if you have an interest in saving some money, enjoy doing it yourself projects, and making a high quality fly rod that can be handed down to your grandchildren, this may be for you. There are books available on classic rods, and rod makers, and rod crafting. The internet also has web sites such as the rod building forum.com. Some anglers prefer the traditional bamboo rods, and others go for the newer graphite composites. It may be an age thing, like fine wines! I think I would like to try the bamboo rod; I have graphite so this would be something new, now I just have to figure out what weight. Once again, there are too many choices. Looks like I will have to build more than one. Like I need another addiction to enjoy!
Rich Redman is a retired District Conservationist for the USDA Natural Resources Conservation Service and an avid outdoorsman. His column will appear regularly. He may be reached at rangeric@nycap.rr.com.
Vote on this Story by clicking on the Icon