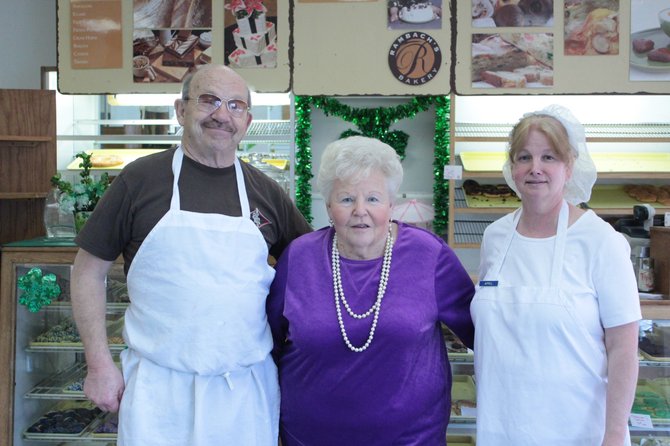 "I had a sister who was a cake decorator there, and a sister who was my manager," Brown said. "And then, of course, there were the Rambachs. It was like a family."
It was so much like a family, in fact, that Jerry even named Brown's daughter.
"Throughout my pregnancy, Jerry kept telling me I was going to have a Christmas baby, that it was going to be a girl, and that I should name her Noel," Brown said. "It all came true."
Brown said she loves baking, and that love has come full circle after she purchased Rambach's in January and opened it in its new location on Peru Street in February.
People who visited the Cornelia Street location can expect the same bevy of baked goods, including butter cookies, danishes, canoli, tiramisu, ponki and babka.
They also make fudge, cookie platters, birthday cakes, wedding cakes and bread.
If you go:
Where: 65 South Peru St., Plattsburgh
Hours: Open daily, 6 a.m.-6 p.m.
Phone: 563-1721
Website: rambachs.com
Vote on this Story by clicking on the Icon