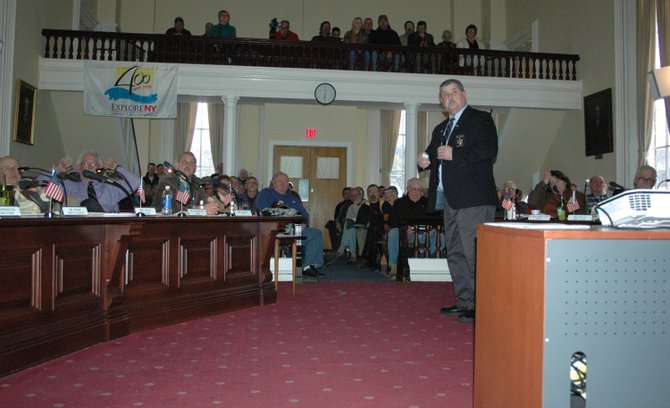 Elizabethtown — Essex County residents packed the Old Essex County Courthouse March 18 as the Board of Supervisors voted to seek a repeal of the highly debated New York SAFE Act.
Roughly 90 people packed into the meeting facility, filling the floor and balcony to address the board on its resolution to repeal the gun control law known as the SAFE Act before it made the decision to move forward with the resolution put forth by the SAFE Act Task Force one week earlier.
Essex County Sheriff Richard Cutting first addressed the board and audience over concerns and issues he had with the law as enacted by the state Jan. 15.
"Guns have two enemies, rust and politicians," Cutting said. "The makers of this law really don't understand weapons and did not look for people who did."
Cutting referred to a pair of similar-caliber rifles that were both not defined and defined as an assault weapon.
"They carry the same ammunition. They have the same ballistics. They both do the same thing," Cutting said. "The only difference in these weapons are looks. We are scared by a black gun that looks menacing."
Cutting also said that the law enforcement exemption was not carried over with the new law, which concerns him.
"If my officers walk onto a school property right now, they are in violation of the law because those exemptions were not carried over," he said. "We have been assured that this will be changed, but we do not know when."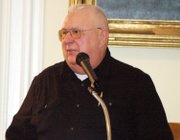 Cutting said he was in favor of several aspects of the law, including Marks Law, which increases penalties for the shooting death of a firefighter or first responder.
"These people are out there working for you and protecting you, and they deserve this kind of protection," he said.
Don Sage, president of the Schroon Lake Fish and Game Club, said he felt the county should go further with their resolution.
(Continued on Next Page)
Prev Next
Vote on this Story by clicking on the Icon