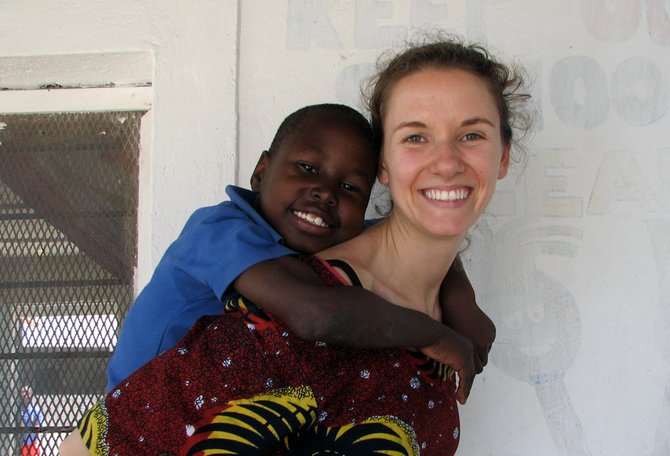 continued — Grimmette couldn't just walk away.
She now does a lot of presentations, telling stories and showing videos and photographs to show others the conditions she witnessed first hand.
She encourages people to help others through Reason 2 Smile and informs them that, for $18 a month, they can cover all associated costs of education—food, health care, clothing and two meals a day—for a child.
The organization recently began helping another school in Nairobi, too, and also provides aid to an orphanage.
Once a year, Grimmette visits Africa to meet with the students and their teachers, and once a year she receives letters from the children whose lives she's impacting.
"They realize that every little thing that is given to them is because someone else cares about them," Grimmette said.
Looking forward, Grimmette also said there will be a World Music Festival at the Lake Placid Center for the Arts on May 4 to benefit Reason 2 Smile.
The all-ages event will include workshops, a Kenyan marketplace, and different kinds of dance and music from all over the world, including clogging, Irish step dance, zumba, African drumming and Yoga.
The UVM Topcats, an all-male acappella group, and the reggae band Robanic, from Saratoga Springs, will also perform.
For more information, visit reason2smile.org
Vote on this Story by clicking on the Icon