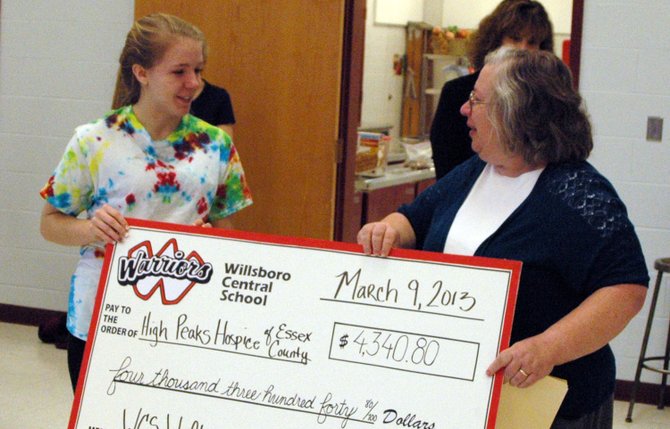 continued — Students walked through the night and as the sun rose welcomed High Peaks Hospice Executive Director TylaAnn Burger to their party to present her with the funds.
Burger, a Willsboro resident, then added to the total by donating $1 for each student who participated (54), bringing the total contribution to 4,394.80.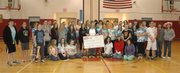 "When Meaghan told us about what you were doing I was thrilled," Burger said. "You guys have made my year. You have taken care of a lot of people with what you have done here. This may be the largest donation that we have received from a school this year, and you take my breath away."
Once the check was presented shortly before 7 a.m., students then moved on to their next event — getting a ride back to their home and bedrooms.
Vote on this Story by clicking on the Icon