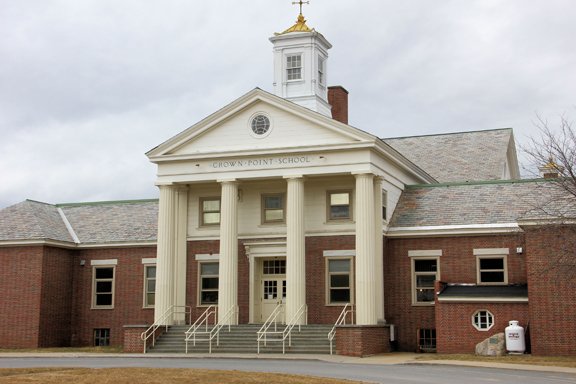 Crown Point — Crown Point Central School athletes of yesteryear are being asked to rally in support of their heritage.
The school varsity club is seeking donations to replace seven championship banners that were once displayed in the school gym.
"Four years ago our gymnasium was renovated and looks amazing," Mary Hope McGinniss, school athletic director, said. "Unfortunately, all of our championship banners were removed and now need to be replaced with fire retardant materials."
It will cost $2,730 to replace the banners. McGinness is asking former Panther athletes to make donations to cover the cost.
"With each $25 donation we will add that person's name to our alumni board," McGinness said. "The alumni board will be displayed at the entry to the gymnasium. My hope is to not only replace our banners, but to recognize all those alumni who are part of CPCS history."
Checks can be made out to the CPCS Varsity Club and mailed to McGinness at Crown Point Central School, 2758 Main St. Crown Point 12928.
People should include their name, including maiden name, and the year they graduated.
People can also donate in memory of a former Panther athlete. The name and class of the honoree should be included with the donation.
Donors can also include their Email address if they would like to become part of a Crown Point Central School alumni directory.
"We will be buying seven banners, which will allow us to list all MVAC (Mountain adn Valley Athletic Conference) and Section VII championships," said McGinniss, herself a 1980 Crown Point grad. "These new banners will also allow us to add any additional championship title received in the future for a minimal cost."
Vote on this Story by clicking on the Icon