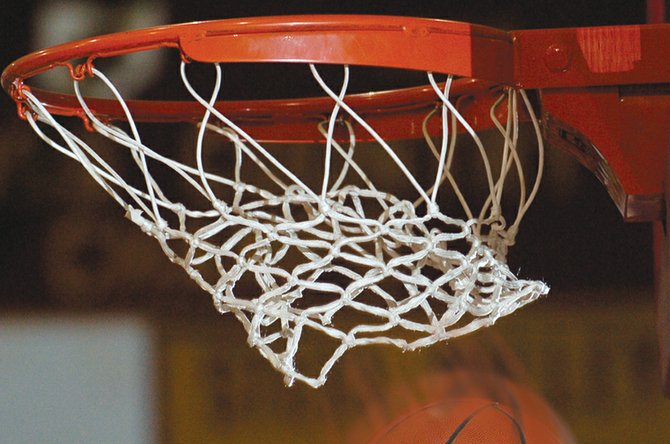 The Kings averaged 42.4 points over the season (51.7 in post-season), while giving up an average of 41.1 points in 2012-13 (38.9 post-season). They average 33.4 rebounds per game, along with 15.0 steals, 9.6 assists and 7.2 blocked shots.
The Kings are led by 5'10" senior forward Skyler Gausney-Jones, who averages 12.8 points to go with 8.1 rebounds and 5.0 steals per game. Sophomore 6'2" center Princella McCullough averages 8.8 points to go with 10.7 rebounds and three blocked shots per game, while 6'1" forward Emmanuella Edoka averages 7.6 points, 11.9 rebounds and 4.4 blocks.
Sophomore 5'9" guard Kharysma Bryant averages 7.7 points to go with 2.6 steals per game, while junior 5'6" guard Sheila Hawkes averages 5.3 points, 5.2 assists and 2.2 steals. Freshman 5'5" guard Arianne Smith adds 4.8 points and 3.7 steals, while junior 5'3" guard Gianna Mastrella averages 3.4 points.
You can listen to the NYSPHSAA Class C semifinals between AuSable Valley and Bishop Kearney live through our Spreaker Page, www.spreaker.com/user/keith_lobdell.
Vote on this Story by clicking on the Icon