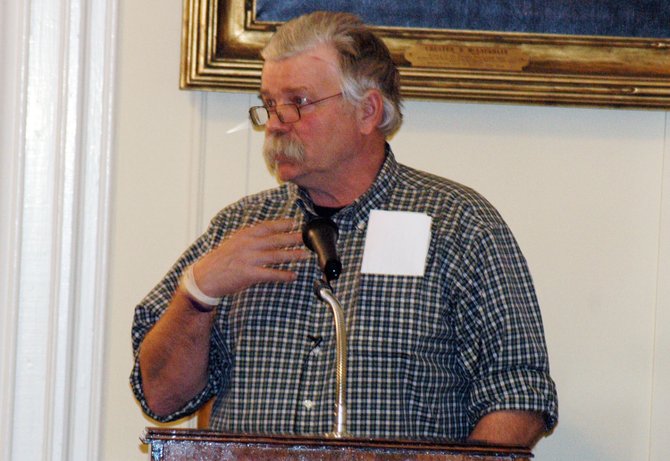 continued — "It is so far reaching and it impacts so many parts of the law that it does not make practical sense to try and amend it," Palmer said. "The practical thing to do probably is repeal the law and start over. It is impacting a lot of honest, taxpaying citizens' lives for no good reason other than facing political pressure."
Palmer added that it would take about $1,000 annually to comply with new regulations that would be placed on the county as well as an additional employee.
Already, County Clerk Joe Provoncha said that his office had added an additional computer station to help handle the expected workload associated with the new law.
Palmer also spoke to the mental health aspect of the law.
"It aggravates the problem because if you count on that interaction and then a state trooper knocks on your door because of something you may have said, you are never going to a therapist again," Palmer said. "You have some that are not going to report anything and some that are going to try and cover their bases and report everything. Once people start finding out that their confidential conversations with a therapist are subject to being known about by state police, that is going to be a problem."
Sheriff Richard Cutting, who had already spoke to the board about the impact on law enforcement, addressed the board about the impact the law could have on sportsmen.
"The loss of the hunters not coming to the area would mean guides would no longer be able to make money and the beds at local hotels would be vacant that were not before because hunters may have guns that are now illegal in the state or they are protesting coming to the state or whatever," Cutting said. "It is a tremendous industry in New York state and without some consideration and some amendment to this law, there will be a significant impact on the state and revenue."
Vote on this Story by clicking on the Icon