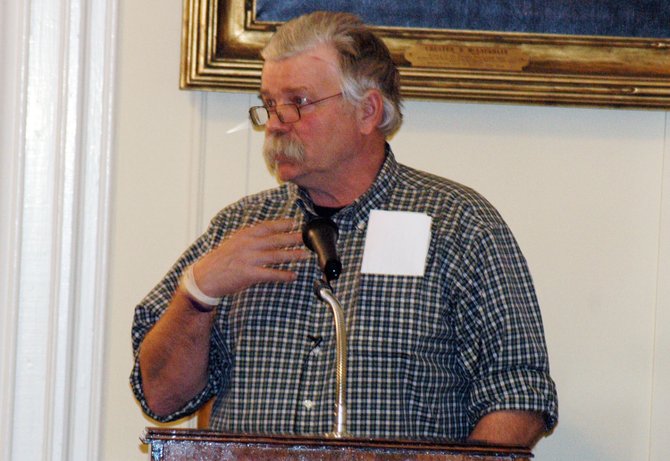 Elizabethtown — The Essex County Board of Supervisors will meet Monday, March 18 to voice their opinion on the New York SAFE Act.
Members of a special SAFE Act task force voted Monday, March 11, to seek a resolution from the full board asking the state to repeal the controversial gun laws which started taking effect Jan. 15.
With the vote, board chairman Randy Douglas called for a special board meeting to take place Monday, March 18, at 6 p.m. at the county chambers. The board will decide on the fate of the resolution at this meeting.
"We have had a lot of emails, phone calls and visits from people since this committee was formed," Chesterfield Supervisor Gerald Morrow, task force chair, said. "Every person that I have talked to is in favor of repealing the SAFE Act."
Morrow and North Hudson Supervisor Ronald Moore both introduced draft resolutions to repeal the law. Both were similar, and the task force voted to use the draft by Morrow.
A third option, which asked for the state to look at amending the law, was presented by Elizabethtown Town Supervisor Margret Bartley but not accepted by the group.
"I pulled up the 14 provisions of the SAFE Act and have handed out copies for people to show what they agreed with and what they did not agree with," Bartley said. "I have had the range of people coming in and saying that you have to repeal the SAFE Act and others who have come in and said that the law does not go far enough. I wanted to make sure that everyone's wishes could be out there, and not just one group of people."
County Manager Daniel Palmer said that he had read through the entire SAFE Act and was in favor of repeal instead of amend.
(Continued on Next Page)
Prev Next
Vote on this Story by clicking on the Icon