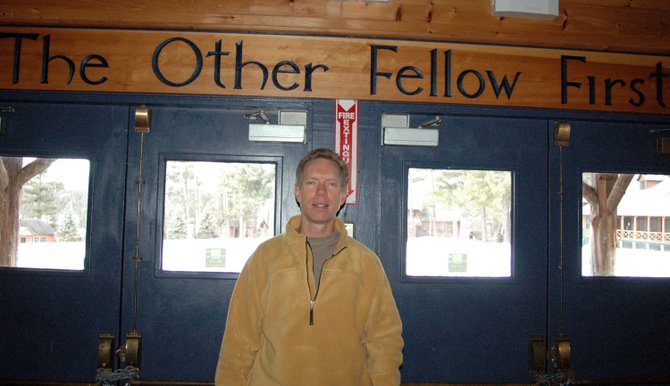 Westport — Camp Dudley has hired a new food service director to help with their mission of bringing more local food to their campers.
Dan Stromberg recently joined the staff in the new position. Previously, the camp had been hiring an outside contractor for their food services but wanted to increase their ability to purchase local produce.
"They started to do a little of that last year," Stormberg said. "We are now going to do a good bit more of that and get vegetables and meats as local as we can as much as we can. We are also working with the bigger vendors who can get us local foods."
Stromberg previously worked in the same capacity at Gwynn Valley Camp in North Carolina, where 70 percent of the food was produced from their own farm.
"That is the main difference where I came from was we grew most of our vegetables there at the camp," he said. "Here, we are going to get it from a farmer, and we will be able to serve that food in most cases the same day that it was harvested or within a couple of days of harvest."
Stromberg said that he was excited to work with local farmers and has already made contact with several.
"I like that fact that this is a valued role in the camp community," he said. "I get to go out and talk to farmers and meet them. It is exciting to be that middle person. I do not want to just call them; I want to meet them, see the farms and learn anything that they want to teach me."
Stromberg said that with an in-house operations, there will be some changes to the camp menu, but that they would be made gradually.
"We will change a little bit each year," he said. "We will sneak in the vegetables at times where they are not as noticeable. We can also make a lot of items from scratch, so we can make cookies with ingredients we know rather than pre-packaged with ingredients you may not need."
(Continued on Next Page)
Prev Next
Vote on this Story by clicking on the Icon