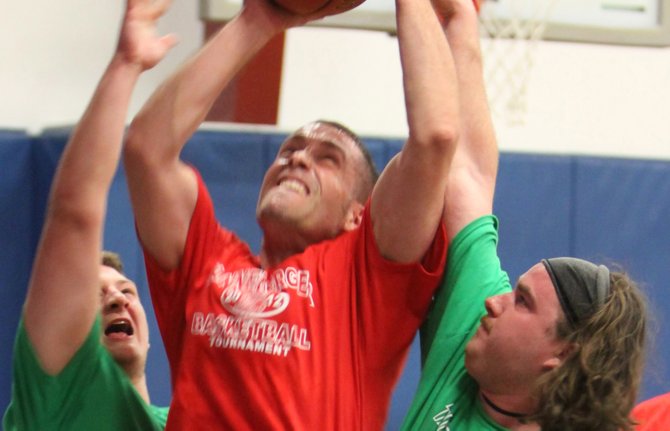 continued — The women's championship game will be played at 5 p.m., with a halftime foul shooting competition for students in grades 7-9. The men's championship game takes place at 6:15 p.m., with a halftime three-point competition for students in grades 10-12.
Those playing can register for $25, which includes a T-shirt and post-tournament event. Admission to the tournament is $4 for adults and $2 for students, with preschool free. There will also be a 50/50 raffle and quilt display throughout the games.
During the tournament, the Westport Volunteer Fire Department will be holding its annual Spaghetti Dinner in the cafeteria, starting at 5 p.m.
The basketball tournament is one of the two major fundraisers for the Tanneberger Memorial Scholarship, along with an annual golf tournament which will be played June 7-9 at the Westport Country Club.
"The golf tournament is not an alumni event, so there is a network of people who come to golf every year," Schwoebel said. "We just started registering people for the event and spots can fill up quickly, so anyone interested can visit the fund's website (tanneberger.org)."
Proceeds from the two events go to fund the Dr. Tom Tanneberger Memorial Scholarship, given annually at Westport Central.
"We have one recipient who received $500 for four years ($2,000 total) and an alternate who receives a $250 scholarship," Schwoebel said. "The award is given to a graduating senior who exemplifies excellence in both athletics and academics."
For more information on the basketball tournament and Tanneberger Memorial Scholarship, visit tanneberger.org or call 962-8567.
Vote on this Story by clicking on the Icon