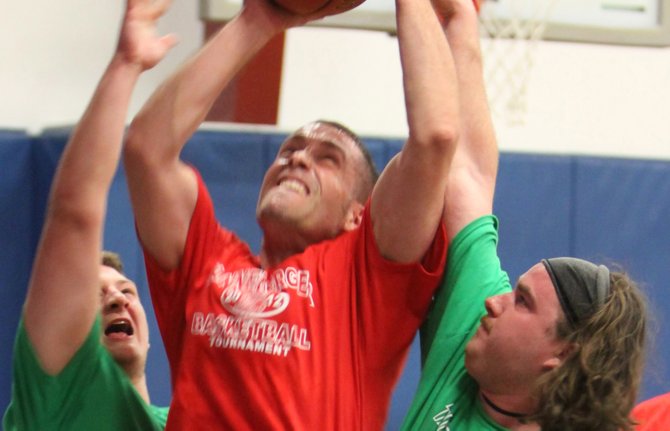 Westport — For the 34th year, alumni of Westport Central School will return to remember one of their own and raise money through playing basketball.
The annual Dr. Tom Tanneberger Memorial Alumni Basketball Tournament will be held Saturday, March 16, with games starting at 1 p.m. and running throughout the day featuring four men's and two women's teams.
Previously, the men's tournament was broken up into teams representing different decades of graduates. Recently, the teams have been chosen with different decades playing together.
"It has been a goof thing because you have some older guys who just want to get out there and play and we mix them together with the younger players," Carol Schwoebel, sister of the late Dr. Tanneberger, said.
Schwoebel and her husband, Jeff, have been working as tournament organizers for many of the 34 years the tournament has been taking place and are joined on the Tanneberger Scholarship board by Jim Forcier, Pete Frisbie, Michael Tyler and William McHone.
"Jim has been involved since the get-go," Schwoebel said. "There have been a lot of people that have done so much to help, including the board that we have now."
Alumni participating in the tournament are asked to sign in by noon March 16. The day before, there will be an open gym at Westport Central School from 7 to 9 p.m. to allow players to sign in and teams to be selected.
On March 16, games start with the first men's matchup at 1 p.m., with a halftime skills and drills show by current students in kindergarten through second grade. The second men's game begins at 2:15 p.m., with biddy basketball players grades 3/4 playing at halftime and players in grades 5/6 playing between the second men's game and the consolation game at 4 p.m. (for biddy players, there will be an open gym day Friday, March 15, from 3 to 5 p.m.).
(Continued on Next Page)
Prev Next
Vote on this Story by clicking on the Icon