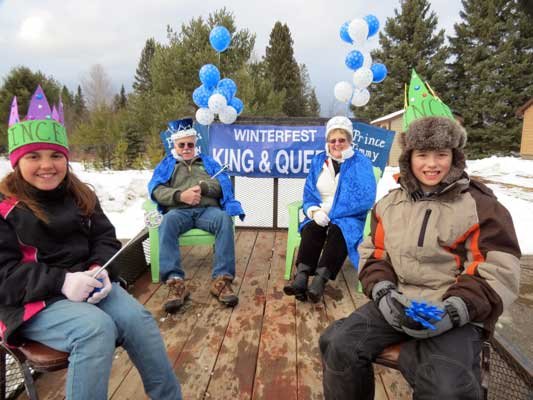 continued — I think a good princess does not brag, they are honest and polite. They don't have to be pretty or smart they just have to be kind to others and care for others too. They should be reliable and a hard worker. They should definitely be kind too.
I thinking I would make a good princess because I think I'm kind, honest, reliable and caring.
Prince: Jimmy Zumpano
I would like to be a Prince because I do lots with the community. I pick up trash at least once every year. I shovel my Grandma's stems sometimes.
I am planning to do Boy Scouts when they start. I donate some dog and cat treats for Christmas at the ASPPCA. I march in most of the parades, such as the St. Patrick Day Parade and the Halloween Parade.. I use the Town Library and I like reading books. I also go to the reading programs there in the summer. I attend most of the swimming lessons on the Town Beach. Last year I went to the Long Lake Beach with the Earth Club and I am planning to do it this summer.
I do some of the after school activities such as Paperairplane Club, soccer and Basketball. I play a guitar and I am learning how to play the trumpet. I also ski at Gore, skating at the town skating rink and sledding at my house and other places. I snowshoe in my own backyard.
I would like to be Prince because I would like the clothes on me and I would like to be in a float waving to people. I am proud of this town, it's way better than a big, crowded city.
I think I would be a good Prince because all my friends say I am polite, a hard worker, I am most of the time honest, people trust me, I do my chores mostly by not being asked, I share with others, I am caring and mostly happy. I think I would be a good Prince for the Winterfest of 2013.
Vote on this Story by clicking on the Icon