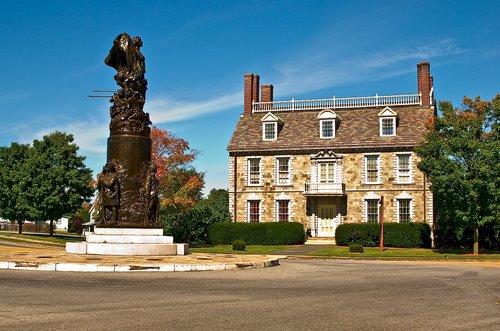 continued — The social will be held in the lower level of the Hancock House, the home of the Ti Arts Gallery in season, and is accessible directly from the parking lot.

"Also in this room will be an exhibit showcasing events promoted by Ticonderoga, the First 250 Years Committee," said Bill Dolback, committee chairman. "Sponsored by the (Ticonderoga ) historical society and the Heritage Museum, these events commemorate not only the 250th anniversary of the settlement of Ticonderoga in 1764, but also the 200th anniversary of the War of 1812 and the 150th anniversary of the Civil War.

With art, history, music and wine in the offing, we're sure to have something for everyone so please stop in" he said.
For additional information, please contact Ticonderoga Historical Society, 6 Moses Circle, Ticonderoga, call 585-7868 or Email tihistory@verizon.net.
Vote on this Story by clicking on the Icon