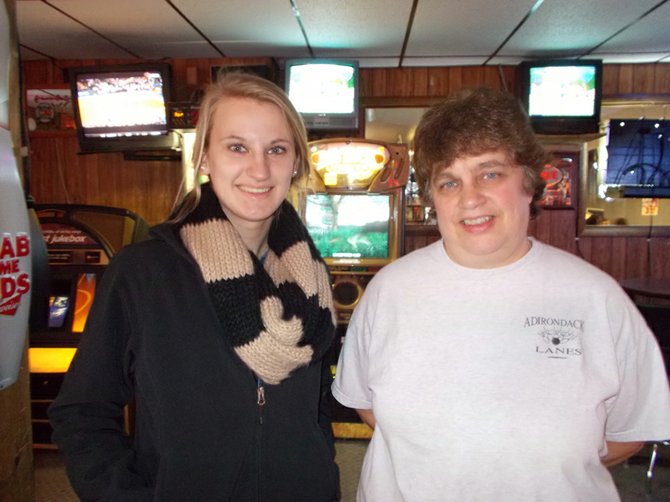 continued — McKee fired a 279-234-237-750 for the Sentinels.
Her 279 game tied the CVAC record for high game, which she now shares with Ronfeldt, Saranac's Hillary Miner, Plattsburgh's Stacy Steele and Beekmantown's Ali Munson.
It's been quite a career for a would-be basketball player. McKee played basketball as a seventh garde student before joining the bowling team.
"I've always bowled; I think I started when I was 5 years old," McKee said. "I wanted to play basketball, but my coach suggested I bowl to get stronger for softball season."
The move to bowling paid off. Not only has McKee made her mark as a kegler, she is one of the area's top pitchers for the championship Ti High softball team.
"I think of myself as a bowler now," she said. "I'll always be a bowler. I really enjoy it. I definitely want to keep bowling."
Apparently so. McKee has taken a job working at Ticonderoga's Adirondack Lanes to be close to game. In the fall she plans to attend Maria College in Albany to study nursing.

Vote on this Story by clicking on the Icon