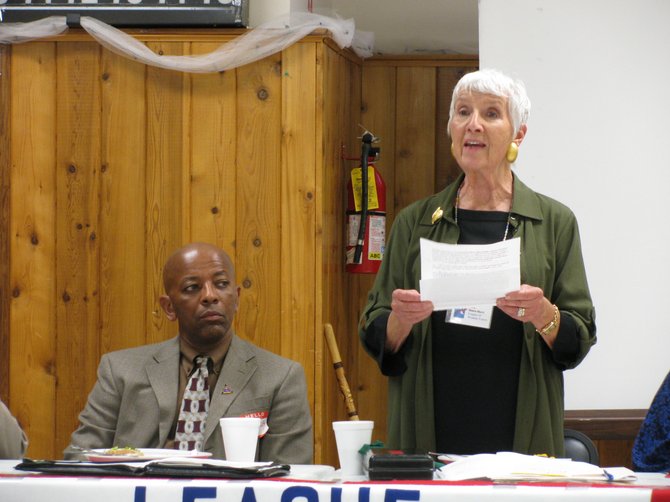 PLATTSBURGH — For about a year, the League of Women Voters has been studying how campaigns are financed, both locally and nationally.
On Saturday, March 2, the Plattsburgh League of Women Voters will hold a free, open-to-the-public forum called "Preserving Our Democracy: The Case for Campaign Finance Reform for New York State" at the Plattsburgh Town Hall.
The LWV is a nonpartisan organization that began in 1920.
Today, it has local groups in every state and works to improve government by educating and engaging citizens.
"The whole state of New York is in an uproar about campaign finance reform,"said Sally Sears-Mack, president of the Plattsburgh League. "People up here aren't so far away that they don't need to hear about this and get the right scoop, not just any scoop."
The forum will be led by speaker Barbara Bartoletti, the legislative director for the League of Women Voters of New York.
Bartoletti represents the League's interests in Albany, and is instrumental in getting their voices heard by lawmakers.
During Saturday's forum, she will share the New York League's findings on campaign finance reform, and provide information on how people can get involved, whom they can contact and how they can contact those people.
"This is the first time we have taken a position on this issue," Sears-Mack said. "We are not doing it nationally yet. We feel it's more important to fix where you live."
Sears-Mack said citizen involvement is the only way to make positive change, whether the scale is local, state-wide or national.
"Many years ago, when the League of Women Voters was founded, women couldn't vote," Sears-Mack said. "With enough public outcry and demand for change, we will get change."
In 2010, the Supreme Court's Citizens United decision ruled that corporations are individuals and can therefore contribute unlimited funds to independent groups backing or opposing candidates for federal political office.
(Continued on Next Page)
Prev Next
Vote on this Story by clicking on the Icon