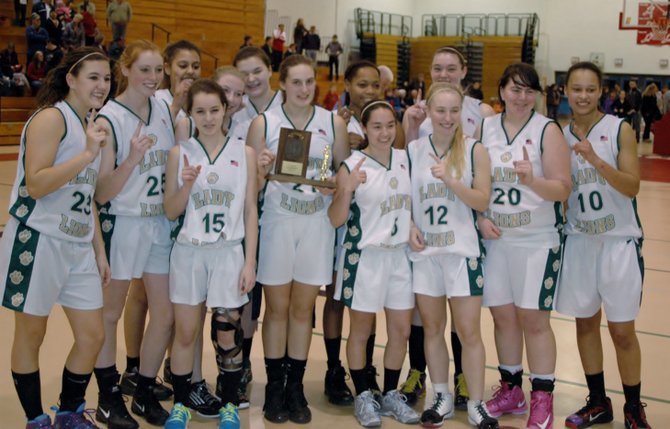 Plattsburgh — The Elizabethtown-Lewis girls varsity basketball team made their third time to the Plattsburgh State Fieldhouse a charm, earning the Section VII/Class D championship with a 49-34 win over the Moriah Vikings.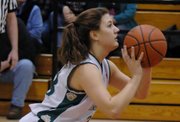 "We were nervous at the beginning, but once we realized what we could do we picked it up a notch," senior guard Kylee Cassavaugh said. "It feels good to finally win this because it was the third time and this is a charm."
"We stayed out of significant foul trouble and Shonna Brooks played really smart with the fouls that she had," head coach Don Ratliff said. "Jasmin Branes, Lily Whalen and Kylee played a ton of minutes and were very smart all night on the court."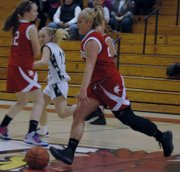 The Lions gradually pushed their lead throughout the game, starting with an 8-6 lead after the opening quarter which ballooned to an eight-point, 23-15, edge at halftime. After adding to that lead by one point, 35-26, after three, ELCS used an 8-0 run at the start of the third quarter to pull away and claim the sectional crown, their second of the season after also winning the Class D soccer title in November.
Brooks finished with 19 points, 12 rebounds (seven offensive), one steal and three blocked shots.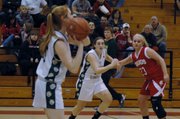 "It is awesome that we were able to win this one after winning the title in soccer as well," Brooks said. "We have got to work hard to prepare for our next game Tuesday. Coach says that he has a game plan and we will work on that."
Whalen scored 18 points to go with four rebounds, three assists and four steals.
"Our defense has improved a lot throughout the year, and we really needed to play good defense against Moriah," Whalen said. "We have played together for so long we just know what we are going to do and where we are going to be on the court. It feels great to win and we will get ready for our next game and work to improve."
(Continued on Next Page)
Prev Next
Vote on this Story by clicking on the Icon