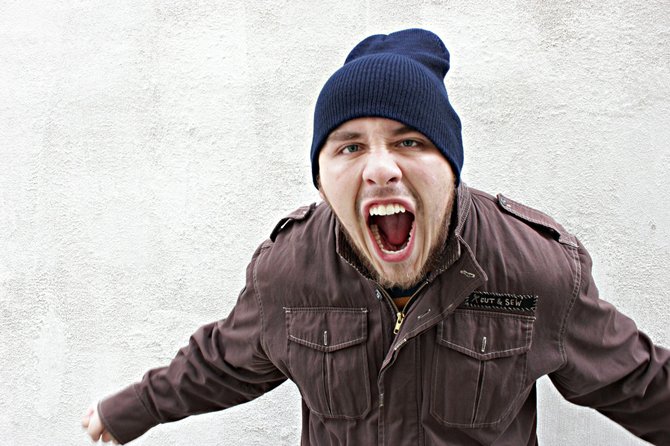 continued — After his son was born, the sound of Holguin's music turned.
"Everything has changed, the birth of my son gave me that grown-up feel and since he's been born I want to make quality lyrics and music," said Holguin. "I feel so much pressure to have him hear my music when he's older and be impressed. I plan to make eternal music and try to make a timeless art."
Holguin said a song on his new album titled "To Allen" was the scariest song he has ever had to write.
The song begins with the actual sound of Holguin son's heartbeat before he was born. Holguin begins with a question "I wonder how old you are when you hear this?" and goes into a grown-up conversation from a father to his son.
Since expanding his poetry into hip hop, the 26-year-old artist said he has gained influence from many artists while staying true to his original sound.
"You have to be yourself, as an artists it's hard to stay true when you see another artist getting attention but what you've got to do it stay true," said Holguin. "It's better to be influenced by a bunch of artists than to steal from one. You have to listen to as much music as you can, read as much as you can and be true to yourself."
Admission is based on a sliding pay-what-you-can scale from $3 to $10. For more information about Basics, visit his website at www.albasics.com where samples of his spoken word poetry and hip hop can be heard.

Vote on this Story by clicking on the Icon