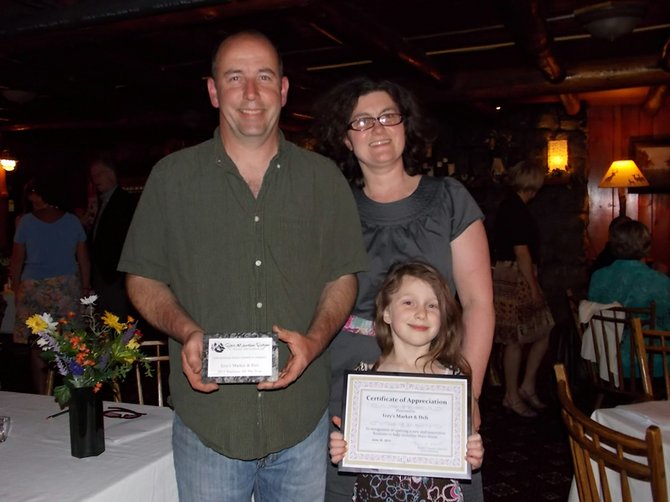 continued — Helen Miner accepted the award on behalf of the museum. She praised the tireless work of the all-volunteer staff who help maintain and preserve the site.
"This little museum is the foundation of North Creek," Miner said. "It's listed on the State and National Registrar of Historic Places. It's where Theodore Roosevelt learned that he had become president, and one of the few depots in the country that is still standing."
"The comments that visitors leave in our guestbook express how inspired and impressed they are with what we are doing, and I can't emphasize enough how much these comments mean to all of us and that it wouldn't be possible to have our museum without all our volunteers" said Miner.
Vote on this Story by clicking on the Icon