For more information about the band go to www.thegarciaproject.com.
Spiritual Rez to take over Smoke Signals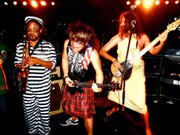 LAKE PLACID — Spiritual Rez will perform at Smoke Signals, 2489 Main Street, 8 p.m. on
The Spiritual Rez reggae dance experience is an unabashed display of musical virtuosity. The band pairs with a deep, sub-sonic groove and powerful heart felt vocalization; crowds are left dancing.
The Boston based band gets their sound from lead vocalist and guitarist, Toft Willingham, bass player Jesse Shaternick, Ian "Meat" Miller on the drums, trombone player Quinn Carson, saxophone player Kory Stanbury, keyboardist and keytarist Mohamed Araki and Rob O'Block on lead guitar.
Rooted in rock, reggae, and funk; their diversity exemplifies their love and desire to put on a live experience that can shake a stage like a psychedelic dance earthquake.
For more information about the band go to www.spiritualrez.com.
ROTA Gallery to host spoken word, rap show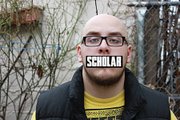 PLATTSBURGH — ROTA Gallery to host two part rap and spoken word poetry performance featuring: Al Basics and Rail will perform at 50 Margaret Street, on June 29 at 7 p.m.
Basics will be bringing his mix of poetry and music to the ROTA stage with songs from his new album and older songs.
Rail, local poetry and sound assault will follow Basics on the stage.
Samples of Basics music can be heard at www.albasics.com.
Admission is based on a $3 to $10 pay-what-you-can sliding scale.
Formula 5 will perform at Monopole
PLATTSBURGH — Formula 5 will perform at the Monopole, 7 Protection Ave, at 10 p.m. on Saturday June 29.
Formula 5: A band that truly represents Upstate New York! With members ranging from Albany to Troy to Lake George, this 4-piece brings together its diverse influences to create a unique yet familiar sound that keeps the audience moving. With thought-provoking and soulful lyrics, soaring melodies, and an emphasis on tight instrumentation and improvisation, this band brings a familiar freshness to the term "jam band". With their roots in jam, jazz, funk, electronica, blues, bluegrass and many others.
Vote on this Story by clicking on the Icon