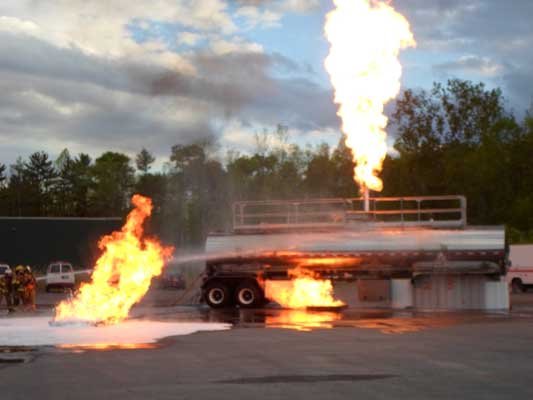 At a recent Essex County ethanol fire training program in Willsboro, fire companies trained in the use of AR-AFFF foam. Teaching firefighters how to apply foam so there is an uninterrupted blanket to cool the fire, and eventually provide a layer of foam over the fuel to hold down the vapors so they won't reignite was the mission of the instructors. They did a superb job.
Fire companies from Willsboro, Westport, Moriah, Port Henry, Essex, Lewis, Elizabethtown and elsewhere attended this training sponsored by the Essex County Emergency Services and the NYS Fire Academy. Many of us were mixed with firefighters from other companies so we would get to work with folks outside of our own department. I worked with a great crew from Lewis.
As the saying goes, we train for the worst and hope for the best. We are trying to be prepared because there is a lot of denatured booze, cruising through our neighborhoods!
Rich Redman is a retired District Conservationist for the USDA Natural Resources Conservation Service and an avid outdoorsman. His column will appear regularly. He may be reached at rangeric@nycap.rr.com.
Vote on this Story by clicking on the Icon