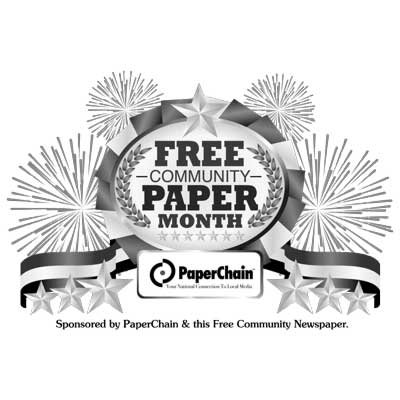 Those are much more than three common everyday words. Behind those words is a powerful resource that delivers true value each week to thousands of communities around the U.S.
"Free" has been termed the most powerful marketing word in the English language. Like anything with tremendous power there is both a good side and a negative side. When used recklessly, the word can repel as strongly as it attracts, which is why the word has become such a magnet in our society. Most of us recognize nothing is truly free. Somewhere along the way, somebody has paid something in order to give something away.
The second word — "Community" — is commonly defined as a group of people with diverse characteristics who are linked by social ties, share common perspectives, and engage in joint action in geographical locations or settings. A community becomes an extended family with whom you share your immediate living environment.
It's been falsely reported that the third word — "newspaper" — is a thing of the past. Some may have you believe that newspapers are dying, and for some, that may be true. Those newspapers are ones whose owners place far greater value on the revenue generated from their instrument, making it an "Instrument of Wealth." Those are not the newspapers I refer to here.
The two words in front of "newspaper" are truly what differentiate the true meaning of the term and the significant impact a newspaper still has when given a proper foundation to serve its true purpose in life. That's the story I want to tell you about today.
Put them all together — "free community newspaper" — and you have a strong locally oriented asset, independently delivered at no charge, to more than 56 million homes in the U.S. as a welcomed communication tool providing the community with valuable information to be used by each recipient without consideration to give something back.
Dan Alexander is associate publisher of New Market Press and publisher and CEO of Denton Publications. He may be reached at dan@newmarketpressvt.com or dan@denpubs.com.
(Continued on Next Page)
Prev Next
Vote on this Story by clicking on the Icon