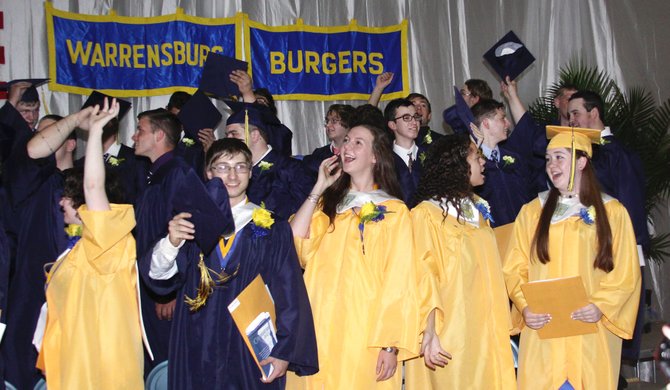 continued — "Our community continues to enjoy the kind of civic motivation that is not found in a screen," he said, calling for the seniors to contribute positively to their community.
"Be an innovator and a problem solver — think with other people instead of just 'Googling' it," he added. 'Be with real people to investigate 'greener' ways, more equitable ways — human ways."
Duell also urged them to be selfless and caring, and attend to the needs of others.
"Strive to create stable and vibrant communities through volunteerism," he said.
These real connections are what make life meaningful and fulfilling, Duell concluded.
"May we know when to pull out the ear buds or look up from our iPhones and hold on to what is real," he said. "Be sure that you make it a great life — because the choice is always yours."
Vote on this Story by clicking on the Icon