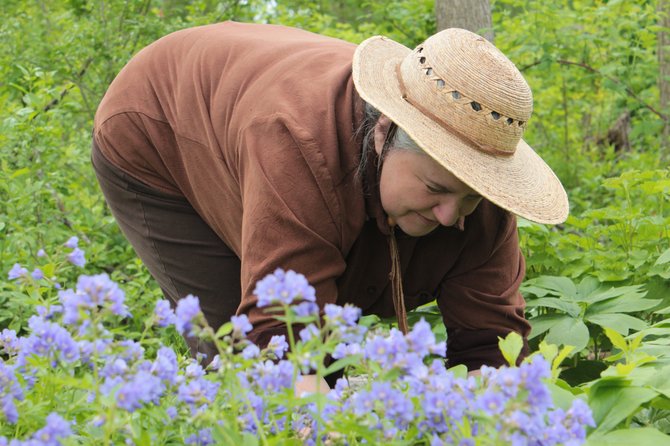 continued — Another is wild plantain, a short plant with wide leaves that populates roadsides, fields and lawns everywhere and can be eaten as a salad green or made into a tea that is good for fighting colds and internal bleeding.
Finding food and medicinal plants in the wild is tempting, especially since they are anything but rare, but amateur foragers need to be mindful of what they consume, and should learn from experts or, at the very least, from a field guide.
"With wild plants, you need to pay attention to what part of the plant is edible, just as you do in your garden," Desotelle said. "Take that rhubarb over there. The leaves are poisonous but the stems are edible. You just need to know what you can eat."
The educational aspect of the sanctuary is important to Desotelle, who said anyone who volunteers to help her complete and maintain the Plattsburgh Botanical Sanctuary will receive knowledge in return.
She'd also like to reach out to nearby schools, like Oak and Bailey elementary schools, which are both within walking distance.
Students from Plattsburgh State are also welcome to volunteer or utilize the sanctuary for research, Desotelle said.
"I'm at the age where it's time for me to teach people, to pass on everything I've learned and experienced," Desotelle said.
To learn more, visit Desotelle's blog at underwoodherbs.com.
To learn more about volunteering or educational opportunities, contact Desotelle at underwoodherbs@gmail.com
Vote on this Story by clicking on the Icon