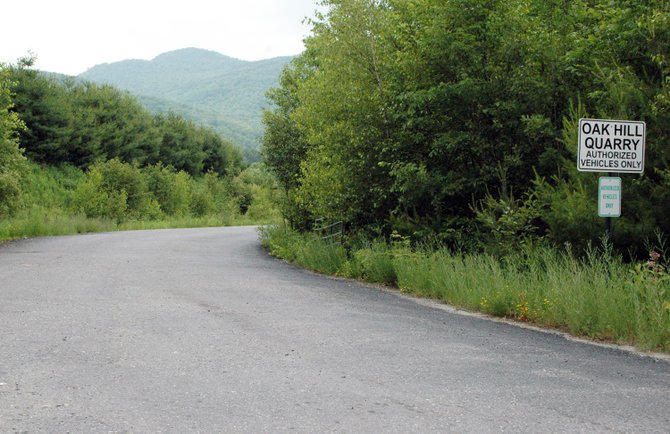 Lewis — Two of three votes needed to give NYCO Minerals, Inc., added life in the Adirondacks passed June 11 and June 19.
The New York State Senate gave its blessing to a proposed state constitutional amendment that would allow for a land exchange between the state and NYCO by a 59-3 vote.
"NYCO's continued success is vitally important to our North Country economy and to those who depend on it for their livelihoods," said Sen. Betty Little, who sponsored the bill. "We're at this point thanks in large part to the cooperative work of the Department of Environmental Conservation, NYCO and environmental organizations including the Adirondack Council and Adirondack Mountain Club. I applaud them all for their commitment and diligence in finding a solution that will benefit the state and this employer for many years to come."
"We have been waiting for these votes for a long time," Lewis Supervisor David Blades said. "I talked with Assemblyman Dan Stec on Saturday and he was pretty sure that this would get through the Assembly as well. If that happens, then the amendment will probably be on the ballot this November."
According to Little's office, the amendment would permit NYCO to do exploratory drilling to determine the quantity and quality of the wollastonite vein on Lot 8, Stowers Survey, Town of Lewis, Essex County, which is currently in the state-owned Forest Preserve. Lot 8 totals approximately 200 acres. NYCO would share the data and information derived from the exploratory drilling with the Department of Environmental Conservation, which would then appraise the value of Lot 8. The state would then convey Lot 8 to NYCO and, in exchange, NYCO would then convey to the DEC for inclusion in the Forest Preserve at least the same number of acres as is contained in Lot 8, provided that the Legislature would be required to determine that the lands to be received by the state would be equal to or greater than the value of Lot 8, and provided that in no event would the value of the land to be conveyed to the state be less than $1 million. At the end of NYCO's mining operation on Lot 8, NYCO would be required to convey Lot 8 back to the state for inclusion in the Forest Preserve.
(Continued on Next Page)
Prev Next
Vote on this Story by clicking on the Icon