Timbre Coup to perform at the Waterhole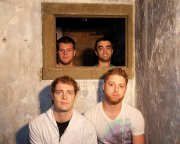 SARANAC LAKCE — Timbre Coup will perform at the Waterhole, 48 Main Street, on June 21 at 10 p.m.
Formed in 2007, Timbre Coup is a progressive rock band hailing from Albany. The band is known for both heavy, progressive riffs and spacey grooves, and for being able to both shred hard and create intricate upbeat melodies. Their unique style is self described as progressive rock, with "composition mixed with absinthe, Atonal meets resolution, Aggression spliced with submission, Mayo meets Ketchup, tropical sunburn in a good way!"
The band is built by Dan Gerken on guitar, bass and vocals, Andrew Chamberlaine on guitar, Ben Pickering on guitar and bass, and Matt Pickering on drums.
To learn more about Timbre Coup visit their website at timbrecoup.com.
Glass Onion will perform at the Naked Turtle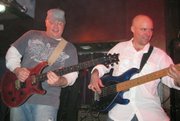 PLATTSBURGH — The Glass Onion will perform at the Naked Turtle, 1 Dock Street, on June 21 and 22 at 10 p.m.
The Glass Onion, a Pop -Punk - Rock cover band will grace the Plattsburgh stage playing some of their usual tunes such as American Idiot, a Coldplay cover "Trouble" and many others.
Hey Sugar & Cooter and the Crawlies at ROTA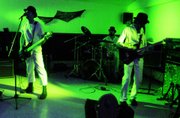 PLATTSBURGH — Two part performance featuring: Hey Sugar and Cooter and the Crawlies will erupt at the ROTA Gallery, 50 Margaret Street, on June 22 at 7 p.m.
Hey Sugar is a blazing rock and roller from Montreal to perform at ROTA Gallery. Hey Sugar brings their blend of vintage and modern, a contrast between heavy music and yet apassive ideology. The band bridges the gap between rock'n'roll, hardcore and blues and strongly influenced by the 60s and the 70s genres of rock'n'roll, Hey Sugar brings back the heartbeat of this free minded dream once again. For more information about the band go to their website at http://heysugarband.com.
Vote on this Story by clicking on the Icon