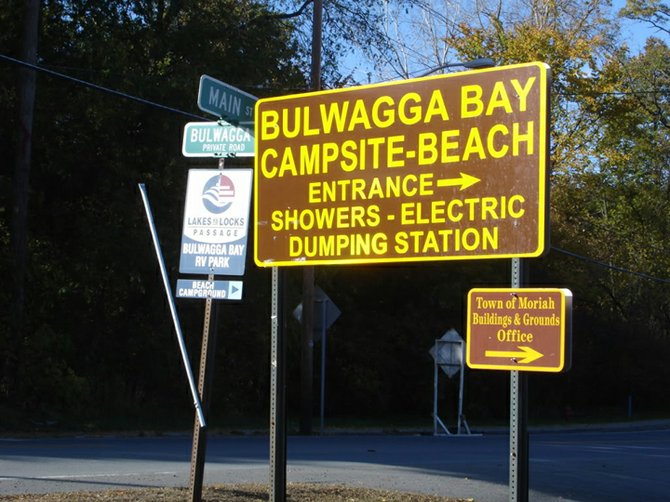 continued — Bulwagga Bay generated $302,000 in revenue for the town in 2012, Scozzafava said. The $120,000 profit is being used to off-set 2013 local taxes.
The campsite remains popular. This summer 160 of the 175 sites have been leased for the season.
"Most campers today settle in for the season," Scozzafava said. "Seasonals are our bread and butter."
The campsite has already lost 10 lakefront campsites to erosion, Scozzafava said. That's $20,000 a year in revenue.
The supervisor also pointed out the campground and beach have economic impact on the business community.
"The people at the campsite and beach stop at stores, restaurants, gas stations," Scozzafava said. "They spend money in the community.
"Bulwagga Bay is important to our local economy," he added. "It attracts tourists, it provides local jobs and it plays a role in our economic development."
After the project is finished it will require annual monitoring of erosion and water levels on the beach. The town will be allowed to fill in — or "re-nourish" — areas above the revetments where any erosion takes place.
Vote on this Story by clicking on the Icon