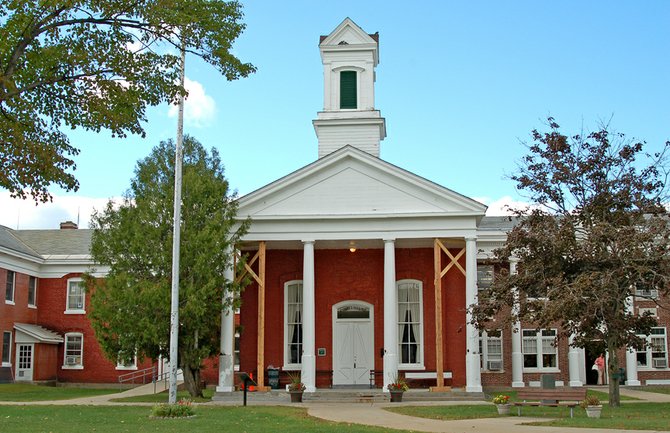 continued — "It's a quality of life issue," Johns said. "We have many events that begin around 4 a.m., like fishing tournaments, and early in the morning people are heading off to work or are getting up to go running or walking, and they are met with this."
John said if the hours were changed it would alleviate the distress of citizens in the area who are not bar patrons but getting up to start their day.
Business owner Vic Kraus, owner of the Mountain View Inn of Lake Placid said the early morning downtown activities that take place only a few hundred feet from his business has hurt the quality of his guest's stay on numerous occasions.

"This is a long-standing problem and it seems to get pretty bad when it gets to be 4 and 5 a.m.," Kraus said. "It's crass, there is shouting of obscenities, vandalism, screeching tires and police have done what they can but it happens all year."
Kraus said he feels at a loss when customers come to him enraged at the disruption the late-night crowd has caused but there is nothing in his power to change it.
"4 a.m. is much too late, I feel closing time should be 2 a.m." said Kraus. "With sites like Trip Advisor complaining customers don't just get to vent to you but anyone who can see it online. It can do a lot of damage to a business."
Rosen said he would have been interested to hear from local business owners who were opposed to the motion but feels it will be an easy decision since none showed up to protest the measure.
"The reason I come is so I can hear for myself firsthand, there is a difference between hearing about it and hearing it firsthand," Rosen said. "Half of the vote is right here and we take this tremendously into account. I'd be interested to see what opposition there would be and it's interesting to us that there wasn't any. The resolutions is what we will take into account."
Along with the change in "closing time," law, the county-sponsored resolution, offered by Morrow, will do away with a law that prohibited the sale of alcohol between the hours of noon and 3 p.m. on Good Friday.
Rosen said the authority will make a decision regarding the Essex County bar hours at their meeting Wednesday, June 19, at 10 a.m. in Albany. The link to a live broadcast of the meeting will be available at the authority's website, sla.ny.gov.
Vote on this Story by clicking on the Icon