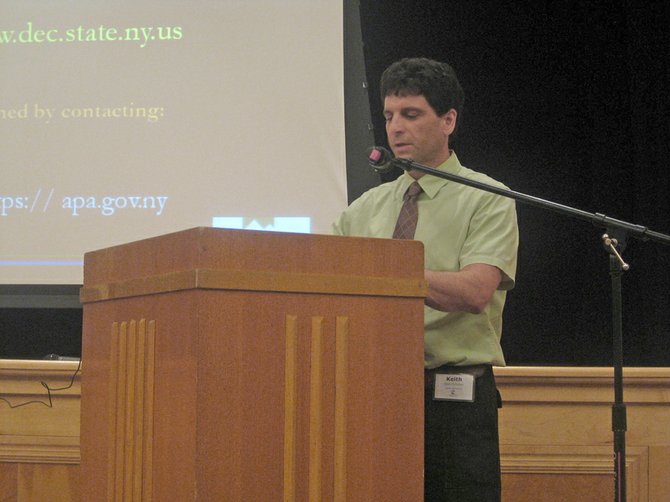 continued — •Monday, July 1: 7 p.m., The Harley School, 1981 Clover St., Rochester
•Tuesday, July 2: 1 p.m., NYSDEC, 625 Broadway, Albany
•Tuesday, July 2: 7 p.m., Warren County Board of Supervisors Room, 1340 State Route 9, Warren County Offices, Queensbury
It is also possible to send in written comments and suggestions. They should be mailed to:
James E. Connolly, Deputy Director, Planning, Adirondack Park Agency, PO Box 99, 1133 State Route 86, Ray Brook, NY 12977.
The deadline for written comments is July 19. For more detailed information about classification options, public hearing dates/locations, and other specific information, please visit the APA's online at apa.ny.gov.
Vote on this Story by clicking on the Icon