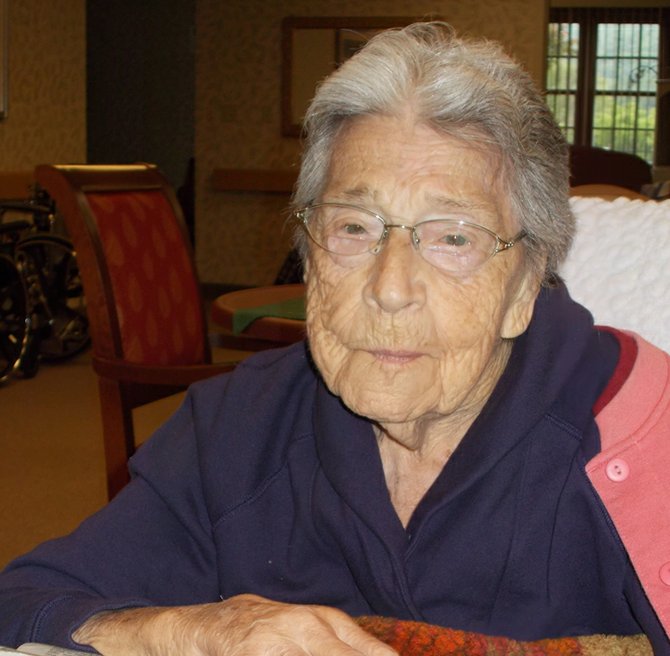 continued — "A lot of ups and downs," she said. "I guess that's life."
She recalled the hardships of food rationing during World War II.
"You needed a coupon just to buy a can of beans," she said. "We had big gardens."
Hazel didn't plan on becoming 100 years old.
"I never thought much about it," she said. "Then I started thinking that maybe I shouldn't live that long. A lot of friends and family are gone."
Hazel credits her longevity to good habits and good genes. She doesn't smoke or drink. Her mother lived to age 92. Her sisters lived well into their 90s.
She doesn't have many plans for the future, buts still enjoys sewing and crocheting.
Hazel marked her 100th birthday with a small party that included family and friends.
"It was a nice day," she said. "My daughter (Nancy) was here and some friends."
Nancy said a bigger celebration will be held when Hazel gets back to her apartment.
Vote on this Story by clicking on the Icon