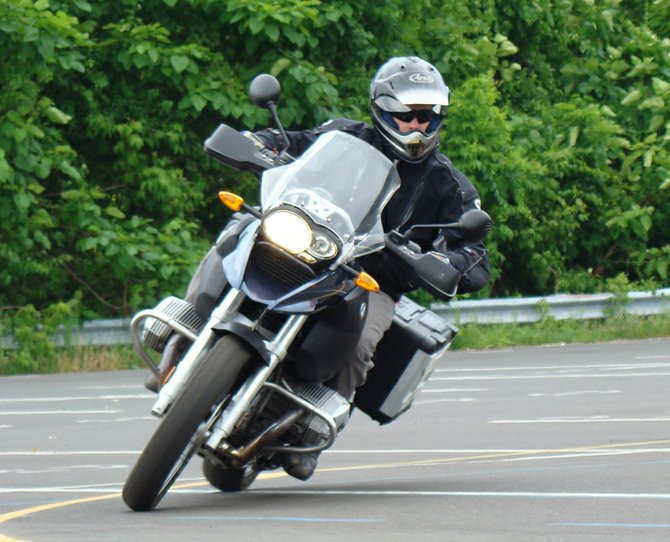 continued — Stahl said three years ago community concern about motorcycles on the Tracy Road led to increased patrols by the Moriah PD and state police.
"The motorcyclists are very organized," Stahl said. "They put someone on each end of the road and if they see police they just wait until we leave. Then they race."
Stahl didn't have any accident statistics for the Tracy Road, but he believes it to be one of the most dangerous highways in the area.
"To promote the Tracy Road is not a good idea," Stahl said.
The videos posted on YouTube support the belief that motorcyclists come to the Tracy Road to race the curves. One video clip from a helmet cam shows a speedometer reading 80-100 mph.
Wilson, who has family members who live on the Tracy Road, said bikers often place people at each end of the Tracy Road and communicate by cell phone. When the road is clear of traffic — and police — they call and riders take turns speeding across the highway.
Scozzafava acknowledged groups do race on the road, but said it's never safe.
"They know no traffic is coming, but there are other hazards," he said. "There are animals all along that road — a turtle can crash a motorcycle. There are homes. Someone may back out of a drive way."
In fact, one YouTube video shows a car backing out of a drive way in front of motorcyclists. YouTube posts warn riders about "cagers," cars.
Other posts rave about the Tracy Road ride.
"This road has been a playground for a few years since NY had it repaved," reads one. "There are only a couple of sections that you should beware of. Also, there was a sour apple living at the halfway point who calls the state police on bikers and car enthusiasts. The road is 55 and on a bike, you're gone... After midnight, this road gets serious."
Vote on this Story by clicking on the Icon