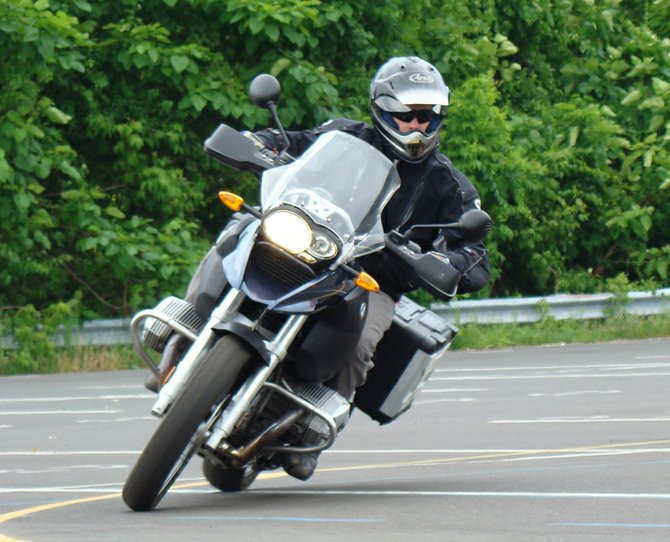 Moriah — An effort to promote the Tracy Road as a tourist destination is causing concern among some Moriah officials.
The Moriah Chamber of Commerce is including the Tracy Road, also known as County Route 6, in its promotional information this summer. The chamber hopes to attract motorcyclists to the community to ride the highway, which is known for its 50 curves in 7.5 miles.
"We were looking for ways to increase the economic activity," Tim Bryant, chamber president, said. "One of the members told us that he was invited by a Vermont Motorcycle Club to go on a Sunday ride.  He was surprised to find out their destination was the Tracy Road. As we looked into it we started to realize just how popular this route was and it was something we should explore."
The route is more than popular with motorcyclists. It's world famous. Videos of rides along the Tracy Road can be found on YouTube, many featuring non-English speaking riders.
"People come from all over to run the Tracy Road," Moriah Supervisor Tom Scozzafava said. "I was at my niece's wedding in Cape Cod and met a man from Ireland who had ridden the Tracy Road. Motorcyclists know about the Tracy Road."
To promote the Tracy Road ride the chamber is offering souvenir decals and T shirts.
"I don't know the numbers of motorcyclists that ride the Tracy Road each season, but it is a lot," Bryant said. "How many of those riders stop, have lunch or fill up with gas?  A fair amount stop, but we believe there is an opportunity to serve more of them at our local businesses. 
"Motorcycle clubs are a big part of the tourism makeup now in the North Country," he continued. "Look at Americade.  We don't have a lot of hotel beds in our town so we have to work with what we have, and what we have are a lot of motorcyclists. We are promoting this ride to motorcycle clubs throughout the Northeast.   If we can attract a club to take a ride down the road, then stop for lunch, well, that helps our town."
(Continued on Next Page)
Prev Next
Vote on this Story by clicking on the Icon