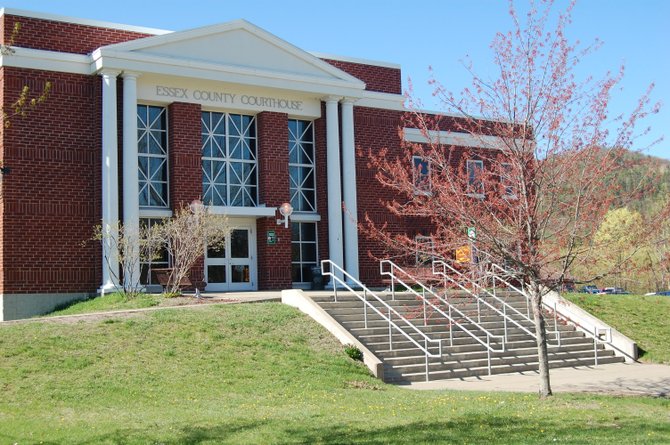 Elizabethtown — Essex County now has a Veterans Court.
The court, much like a Drug Court, where substance abuse or mental health treatment is offered as an alternative to incarceration. Veteran mentors assist with the programs.
"It will be part of the Specialized Treatment Court and Judge (Richard) Meyer will be presiding over that," Essex County District Attorney Kristy Sprague said. "We are now making sure that police are asking those in custody if they have ever served and if they are veterans."
Meyer said that the Essex County Veterans Court would offer some assistance in areas other than the traditional matters that come up through the criminal court system.
"Our Veterans Court is not going to be limited solely to criminal cases, but also to work on domestic issues and family court cases," Meyer said. "We want to cast as wide a net for as many veterans as possible and their families. It is a wide net that we are trying to cast and it is a little unprecedented in the state, but we are trying to help as many people as we can."
Meyer said that on the criminal side, offenders would be able to participate in addiction or mental health programs as an alternative to jail time under the discretion of the court.
"If there is a misdemeanor charge and you go to Veterans Court, you have the possibility to have the charge vacated if you complete the Veterans Court program," Meyer said. "We can provide a whole array of support and services through this team. It will operate the same way as the drug court, but it will be just for veterans."
Meyer said that while some may enter the court, "just to try and get out of jail," they will leave seeing the true benefits of the program.
(Continued on Next Page)
Prev Next
Vote on this Story by clicking on the Icon