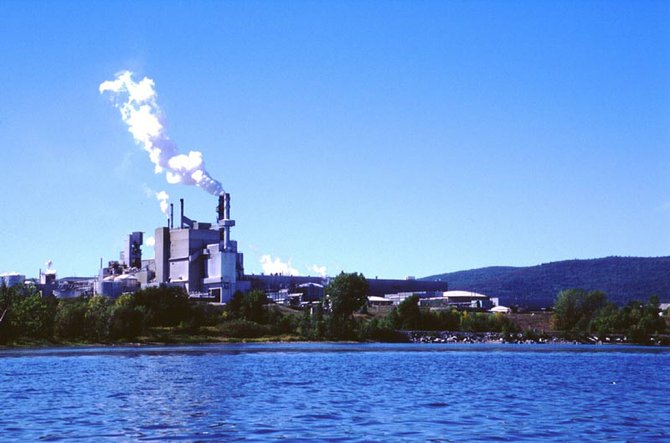 continued — Vermont Gas, based in South Burlington, said the line will travel near Route 116, then over to Vergennes on one spur and down to Middlebury on another.
The pipeline isn't being extended from Chittenden County solely for IP; it will also benefit some communities along the route by providing them with natural-gas service.
According to a statement from Vermont Gas, the Ticonderoga project is good for Vermont.
"More than 15 percent of the wood supplied to the mill comes from sustainably-managed Vermont forests," the statement reads. "The mill has 600 employees and an additional 700 independent loggers and truckers from New York and Vermont who directly earn a living by providing wood and fiber to the mill.
"After the Addison Natural Gas Project was launched, International Paper contacted Vermont Gas," it continues. "Conversion to natural gas as a primary purchased fuel will lower energy costs for the mill and significantly reduce greenhouse gas emissions. Vermont Gas has entered into an agreement with International Paper to provide gas to the mill in 2015 at no cost to Vermont residents or Vermont Gas customers.
"Phase II will bring the transmission pipeline 17 miles closer to Rutland allowing Vermont Gas to serve Rutland 15 years sooner than previously planned," the company said. "This project will also strengthen and support the regional economy, including the Vermont forest industry, by providing a major employer with affordable and clean energy."
Vote on this Story by clicking on the Icon