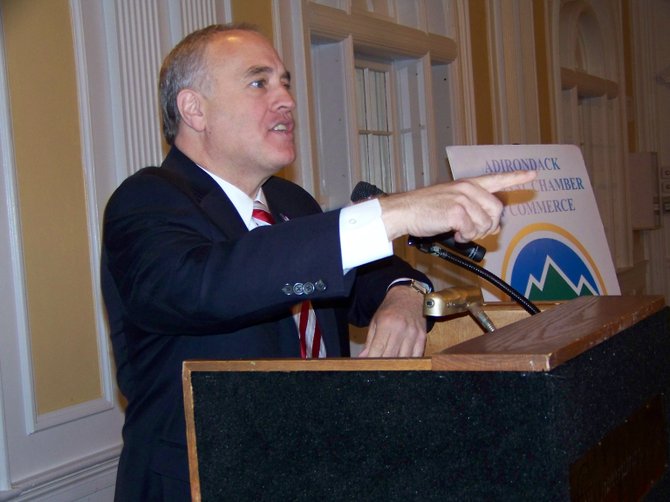 Bolton Landing — The New York State Comptroller's Office in May issued an audit for the Bolton Central School District that was critical of its budgeting process.
The audit examined the district's financial condition from July 1, 2009 to Nov. 30, 2012. The district's budgeted expenditures for the 2012-13 fiscal year were $8.7 million.
Key findings
The Comptroller's Office said that although School Board members adopted spending plans that were "realistic and supported for revenues, expenditures were consistently and significantly overestimated." The Board appropriated more than $690,000 of unexpended surplus funds each year. That totaled about $2.8 million for three years, and the fund balance helped pay for future budgets. The district only used $266,732 of the fund balance during this period, according to the report.
"As a result, the District has accumulated considerable unexpended surplus funds up to four times the amount allowed by statute," the report stated.
The district's multi-year financial plan doesn't reduce the "excessive unexpended surplus funds in a manner that benefits the taxpayers," according to the report.
Key recommendations
The Comptroller's Office recommended that the Bolton School Board develop and adopt budgets "that include realistic estimates for expenditures based on contractual and historical data." They should also stop adopting budgets "that result in the appropriation of unexpended surplus funds that will not be used and ensure that unexpended surplus fund amounts are within statutory limits."
Moreover, a multi-year plan should be developed "that addresses the use of unexpended surplus funds in a manner that benefits district taxpayers."
District's response
In a response letter to the Comptroller's Office dated April 17, 2013, Bolton School Superintendent Ray Ciccarelli took issue with the report's assertion that district leaders overestimate expenditures.
"We disagree," Ciccarelli said. "The expenditures cited, such as Special Education, Computer Hardware and Maintenance of Plant are examples. When the budget is composed, projected costs are based on reliable estimates."
(Continued on Next Page)
Prev Next
Vote on this Story by clicking on the Icon