Crown Point — David Lang of Crown Point has admitted killing his brother as part of a plea agreement in Essex County Court.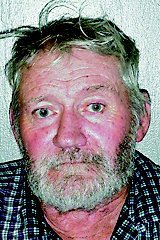 Lang pleaded guilty to first-degree manslaughter in the shooting death of his brother, Russell Lang. He had been charged with second-degree murder.
David Lang, 71, was set to go to trial on July 8.
The lesser charge carries a minimum of five years and a maximum of 25 years in prison.
"This is a very reasonable and fair disposition in this case in light of the circumstances of the case and the defendant's lack of criminal history and age," District Attorney Kristy Sprague said. "I met with his family members some time ago and discussed the disposition of a plea and they were very amenable to putting this to rest without a lot of public display.
"It's a very difficult situation when one family member takes the life of another," Sprague continued. "They didn't just lose one brother that day, they lost both brothers. This plea will allow the family to try and now find some closure."
As part of the plea deal Lang waives his right to an appeal
David Lang shot his brother Russell Lang in the head on June 19, 2012, following an arguement at the farmhouse they shared at 325 Lake Road in Crown Point.
Russell Lang, 63, was found in the driveway and was taken to Moses-Ludington Hospital in Ticonderoga in critical condition. He was transferred to Fletcher Allen Health Care in Burlington, where he died on June 20.
Sentencing is scheduled for 3:45 p.m. Aug. 8, pending a pre-sentencing report.
Judge Richard Meyer has agreed to a sentence of no less tha 10 years and no more than 15 years with five years of probation, Sprague said.
Crown Point man arrested
A Crown Point man was arrested on weapon possession and sale charges by Ticonderoga police June 5.
Andrew D. Burrows, 21, was charged with third-degree criminal sale of a firearm and third-degree criminal possession of a firearm, both felonies, police said.
He was arraigned in Ticonderoga Town Court and was sent to Essex County Jail for lack of $10,000 cash or $20,000 bond.
Vote on this Story by clicking on the Icon