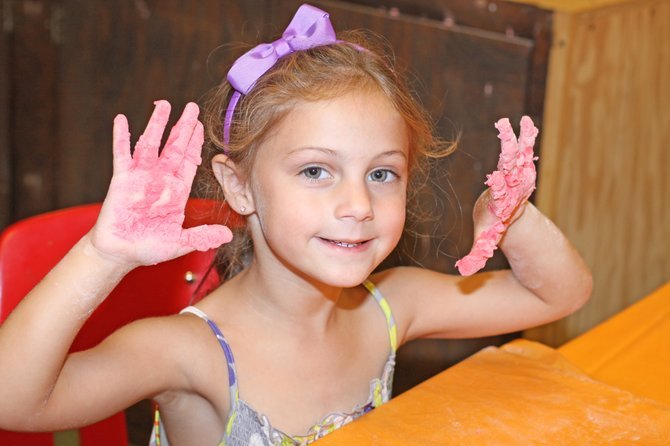 continued — The recreation program will offer swimming, sports, arts and crafts, games, bowling, Arts Trek and more, according to Angie MacAlpine, the program director. It will be certified by the state.
"It'll be similar to the program we've had in past years," she said. "I think it's a real bargain for parents. Babysitting, supervised activities, breakfast and lunch for $10 a day."
The key is the free breakfast, lunch and snack program, Iuliano said.
"The food program is a big part this," he said. "It's so important to make certain children have access to food."
Childhood hunger and poverty has become an issue in Ticonderoga. Nearly half the local school population qualifies for free or reduced-price lunches and almost 20 percent of Ticonderoga children live in poverty, according to the U.S. Census.
"The summer program is great," Bartlett said, " but the driving force here is getting the food service available to our children. It's really a great program that can really help struggling families."
Iuliano has been working with Bartlett on the Kiwanis' "BackPack" program. That effort works closely with Ticonderoga Central Schools to send needy children from Ticonderoga Elementary School home for the weekends with backpacks filled with nutritious, shelf-stable and easily prepared foods.
"This is a way to address a serious problem in the community," Bartlett said of the USDA free summer breakfast and lunch program. "The food program is free, but we must have a recreation program to qualify."
Bartlett suggested local civic groups, churches and individuals may like to sponsor a child in the program. If so, they can contact the town clerk's office at 585-6677.
Vote on this Story by clicking on the Icon