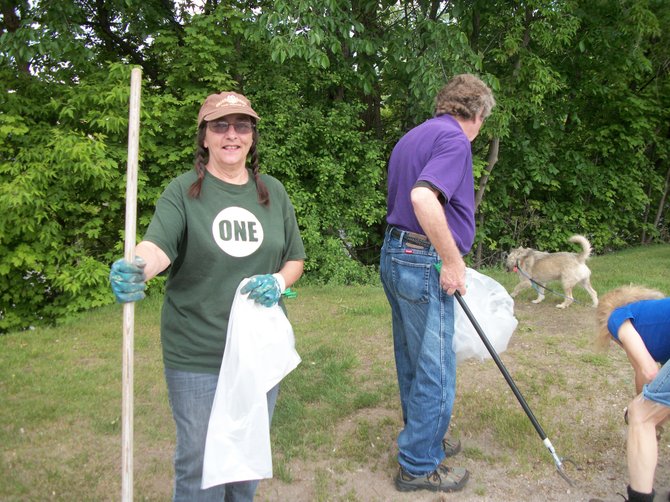 To prevent erosion of the steep bank, she said volunteers will leave the roots intact and will plant more trees and shrubs to strengthen the bank.
Along with cleaning up the area, O'Connell envisions benches and a safe walkway down to the river.
Jesse Feiler, chair of the Citizen Advisory Committee of the Saranac River Trail, explained that the park will eventually become one of several loops diverging from the main river trail.
"The mantra for trails is connecting, building what you can and linking spots together," he said.
City Engineer Kevin Farrington said the city council wanted citizens and community members to take an active role in cleaning up the area around them.
"I think it's (the Saranac Riverbank Park) a great example of public and private partnership and I give a lot of credit to Shaun, her group, and other groups in their efforts to beautify the city," Farrington said.
Vote on this Story by clicking on the Icon