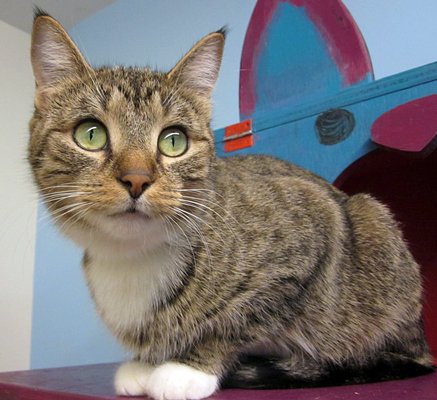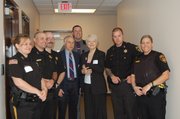 Lewis — Members of the New York State Humane Association joined with local law enforcement to learn about how to stop animal abuse. The workshop, titled "Investigating Animal Cruelty" brought in experts to teach law enforcement how to best address the legal and emotional consequences of animal abuse on May 11 at the Sheriff's Department in Lewis.
The workshop aimed to address challenges in the legal arena of fighting animal cruelty in accordance with state laws that provide penalties for animal cruelty/abandonment/neglect.
As a police officer, former NYS Police Sue McDDonough said when she entered the police force she had to learn about animal cruelty laws on her own.
"Animal cruelty laws are found in the agriculture and markets law and not the penal code and most police officers receive little to no training before entering the police force on how to approach an animal cruelty case," said McDonough. "I became an expert because I went out and learned as much as I could. I always loved animals and had horses so it was very important to me."
The workshop was held by the NYSHA, based in Kingston, NY, and was cosponsored by the Essex County Sheriff's Office and the NYS Division of Criminal Justice Services. All members of the NYSHA volunteer their time and energy to hold these educational forums. About 40 people, including area law enforcement and local animal rescues attended the session.
The informational session included presentations by Dr. Harry Hovel, a scientist who specializes in semiconductor physics that has taken on researching links between animal abuse and human aggression, McDonough, who talked about the process of investigating animal cruelty from the point of view of a police officer, veterinarian Dr. Holly Cheever spoke about how she examines animals and how the police can help her to determine if an animal has been abused, and lastly the group heard from Assistant District Attorney Brian Felton about the evidence needed from police to take an alleged animal abuser to trial.
(Continued on Next Page)
Prev Next
Vote on this Story by clicking on the Icon