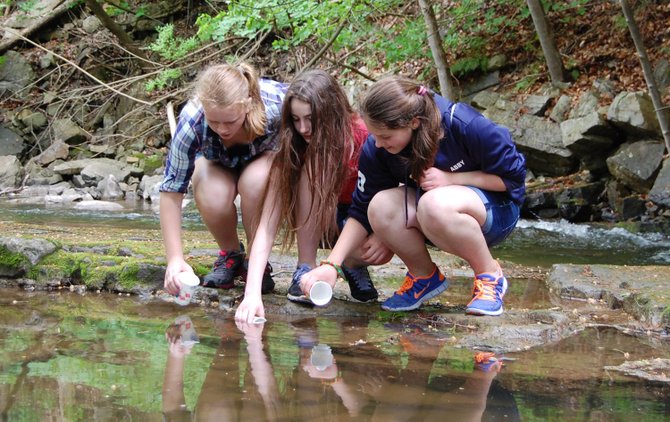 Westport — The school day went to the fishes when the seventh grade class at Westport Central School released almost 70 salmon minnows into the Boquet River on May 21 at Lee Park.
The students started taking care of the fish eggs when they were delivered to the classroom after the students returned from Christmas break.
Erica Loher's seventh grade living science class has been raising and releasing salmon minnows for years at WCS and this year the students carried on the tradition of taking care of the fish from eggs to their release in the river.
The salmon eggs came frozen from the Lake Clear Fish Hatchery. Once they arrived the students put the eggs into water and waited for the shells to thin and the fishes to emerge.
"We had to keep the water clean and make sure they had enough food," said student Abby Mero.
At the park, students took the minnows, one by one, to the river and released them into the non-moving waters.
"It was a lot of fun," said Mero.
Vote on this Story by clicking on the Icon