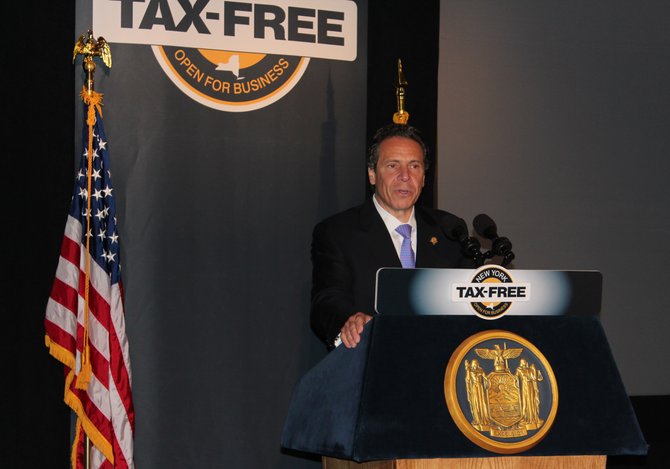 When combined, Cuomo said Tax Free NY zones would encompass 120 million square feet, greater than the eligible commercial space in San Francisco and Philadelphia combined.
Cuomo called the proposal a "game changer that could change the curve and trajectory of economies around New York state."
"You never solve a problem that you aren't willing to admit," Cuomo said. "The New York State economy has been suffering for 30 years. This is one of the worst states in the nation when it comes to high taxes, and that has been read as anti-business."
If passed, Cuomo said Tax Free NY will encourage economic growth and increase enrollment in Upstate SUNY schools.
Plattsburgh State President John Ettling agreed.
"The entire SUNY system was formed and scattered across the state of New York in anticipation of their joining partnership with the private enterprise in their communities to promote economic development and train the workforce for the future," Ettling said. "If this bill is enacted, we'll be that much closer to seeing the realization of that half century old dream."
Vote on this Story by clicking on the Icon