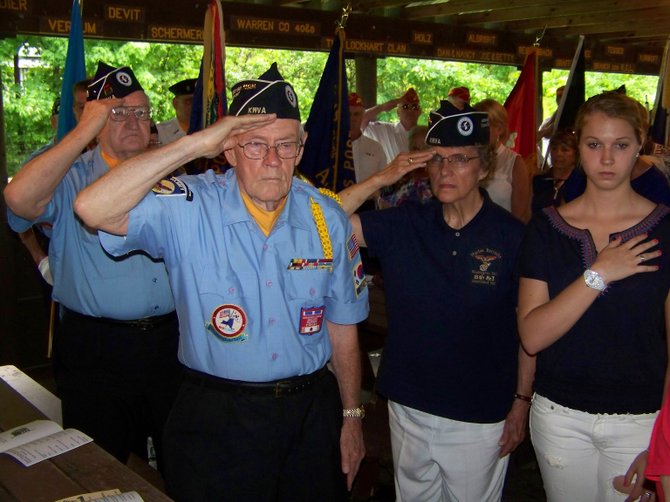 continued — "It's up to us to remind our government to research what happened to the soldiers who made the ultimate sacrifice," he said. "If we don't remember them, no one will."
Also participating in the services were Warren County Legion chaplain Ray Hensler offering an invocation; Warren County Legion Auxiliary President Dawn Grant leading the Pledge of Allegiance; World War II Prisoner of War Harold Perkins of Clifton Park and veteran Dave Reichenbach of Lake George laying the memorial wreath; and Warren County Board of Supervisors Chairman Kevin Geraghty reading a proclamation on behalf of the county.
The service concluded with the participants holding hands as they sang "God Bless America" — as the skies cleared.
Vote on this Story by clicking on the Icon