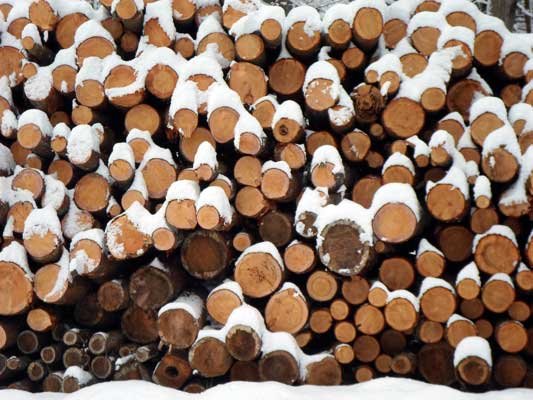 Our society is leaning toward locally produced vegetables and grass-fed meats, as well as other products. That is good. We need to do more though! We must support our local industry by purchasing local agriculture and forest products.
We need to look at more locally produced organic heat for our homes, schools, and business's. Economics plays a serious part in purchasing fuel and it seems every time we lean toward an alternative fuel, the price of oil drops just enough to make the alternative, a non-alternative.
In the long run though, we really need to think about what will be stable for our area. Forest products and agriculture are our key industries so let's support them as much as possible. Buy your food from a local farmer, buy your fire wood or wood pellets from local suppliers and build as much as possible from local woods. Have a local carpenter or cabinet maker build your next piece of furniture. Let's keep the money close to home where the profits will improve our neighborhoods and our children's lives. Let's not send our hard earned dollars elsewhere!
Make sure you have a proper woodstove and chimney that meets local codes and is inspected before you start to heat with your local organic woods. Modern stoves have fewer emissions than old styles and are very efficient for heat production. Work with a chimney sweep to maintain your chimney and stove so you and your family stay safe.
Here is a chart with some local woods and their heat values.
Wood Heat Rating Yield Splits Smoke Sparks BTUs/Cord
Ash Excellent High Easy Light No 25.9 Mil
Red Oak Excellent High Easy Light No 21.7
W. Oak Excellent High Easy Light No 26.5
Beech Excellent High Easy Light No 21.8
Birch Excellent High Easy Light No 21.3
Hickory Excellent High Easy Light No 30.8
Hard Maple Excellent High Easy Light No 29.7
Once you have your stove in place and a stack of dry firewood ready to burn you can start to sever yourself from the foreign fuel industry.
On that next cold winter evening you will feel the warmth and dry air of a wood stove and know that you are supporting your local economy and our country by using American made, organic, renewable and sustainable wood heat and wood products.
Rich Redman is a retired District Conservationist for the USDA Natural Resources Conservation Service and an avid outdoorsman. His column will appear regularly. He may be reached at rangeric@nycap.rr.com.
Vote on this Story by clicking on the Icon