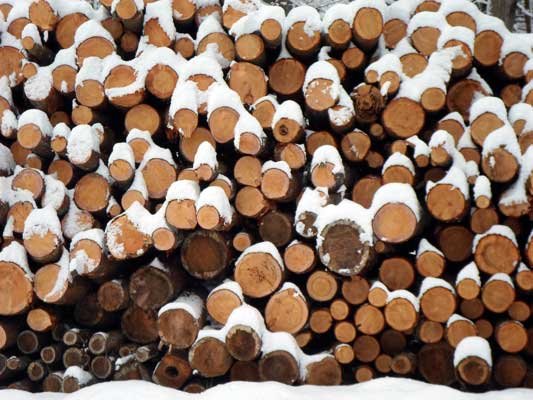 No matter where you live, the saying seems to be, "wait a minute and the weather will change." From the west coast to the eastern Adirondacks, they all say it!
The 90 degree steamy days seem to be over, and fall is slowing working its way to our region. It won't be very long before the winds of winter blow, the temperature will be below zero and we will have something new to complain about. Too hot, too cold; it doesn't matter. Someone will complain. It's human nature to complain about nature's way.
I look forward to winter. It's a time to slow down and enjoy a stack of good books and enjoy the warmth of a wood stove burning and churning out BTU's to heat the house. Reading during the summer when there's work to do, is something I just can't do. There's always something to do, like cutting, hauling and stacking firewood during the long summer days.
It may be warm today, but you really need to be thinking about getting a load or two of fire wood delivered to your door for tomorrow.
Yes, wood is locally produced, organic, renewable and sustainable heat that is in tune with nature. There is nothing like walking into the house after a cold day out in the woods. The hot dry air warms like no other heat.
Fire wood from local trees is a renewable resource fuel that when burned, releases carbon monoxide. However, when a tree is cut, new growth starts from the area where the old tree stood and shaded the ground. Through the process of photosynthesis, carbon is then taken back out of the atmosphere, and utilized by the growing trees. There is a natural balance between what is released and what is stored if a woodlot stays a woodlot.
Rich Redman is a retired District Conservationist for the USDA Natural Resources Conservation Service and an avid outdoorsman. His column will appear regularly. He may be reached at rangeric@nycap.rr.com.
(Continued on Next Page)
Prev Next
Vote on this Story by clicking on the Icon