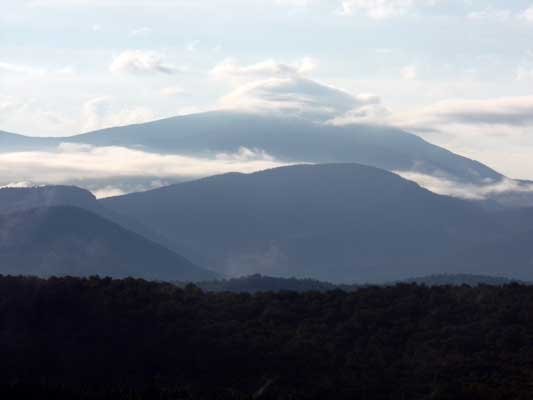 I never realized how much I enjoyed the sight, until it's been gone. I do hope it is just a cycle with the swallowtails.
However, the dire situation of the monarchs may be a far different matter. Entomologists have discovered a dramatic drop in monarch populations all across North America. It is believed to be the result of last year's combination of severe weather events, which included droughts, high winds, heavy rains and a prolonged cold snap during the spring migration.
As a result of last summer's droughts and the spring season's rains, the massive monarch migration, which extends from Mexico to Canada, was decimated. According to various reports, there is a very real possibility that no monarchs will be found in the northern air this summer, which would be very sad.
However, if you do need to see some monarchs, I highly recommend The Wild Center's newest movie, "Flight of the Monarchs," which documents the popular butterfly's incredible annual journey from the mountains of Mexico to the fields of North America. It is available daily at 11 a.m., noon and 4 p.m.
The Wild Center in Tupper Lake, aka The Natural History Museum of the Adirondacks, showcases the natural world of the region with a quality comparable to the Adirondack Museum's display of the human history. They are two facilities that make me wish for more rainy days.
"Normally we have hundreds of millions of Monarchs in Quebec and Eastern Canada, and now we have 90 percent of that at least," noted Montreal Insectarium's entomologist, Maxim Larrivée in a recent interview that was published online.
In fact, monarch populations have continued to suffer a severe drop in population during the past seven years, with as few as one-fifteenth the numbers that were in the air just two decades ago.
The familiar black and orange species has been in serious decline for a while, and if populations continue the downward spiral; monarchs may no longer be a familiar fixture of the North Country summer.
Joe Hackett is a guide and sportsman residing in Ray Brook. Contact him at brookside18@adelphia.net.
Vote on this Story by clicking on the Icon