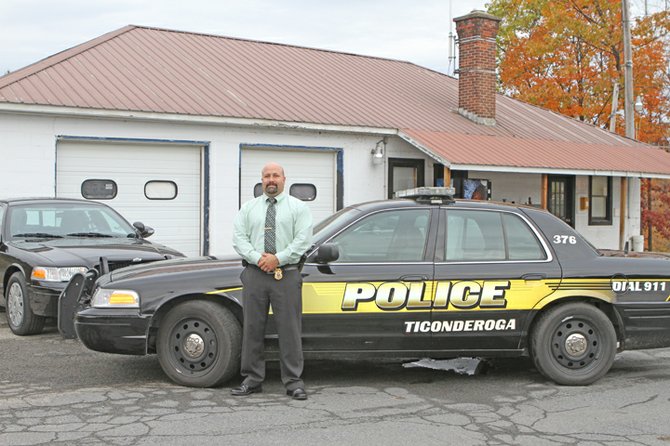 Ticonderoga — The proposed North Country Community College expansion could mean big changes for the Ticonderoga Police Department.
College officials plan to submit a funding application for a feasibility study that could lead NCCC to utilize the vacant Lowe's store on Wicker Street and convert it to an applied technology center.
The building is 130,000 square feet. NCCC plans to use about half of it, leaving the remainder of the building for commercial or other use.
NCCC would like the Ticonderoga Police Department, which has been looking for a new office, to use a portion of the space, according to Chattie VanWert, Ticonderoga Revitalization Alliance executive director.
VanWert said 5,000 square feet could be used by Ti police for 10 years rent free.
"I think this could be a wonderful opportunity for our police department and our town," Ti Supervisor Deb Malaney said. "I think that building would be a great location for our police department."
Mark Johns, Ti police chief, agrees.
"That's the fastest growing area in town," Johns said. "I think it would be an excellent location for us."
Citing structural concerns with the current police office on Burgoyne Road, town officials have been searching for a new police headquarters for the last five years.
In the spring of 2012 it looked like the Ti PD could move into the vacant Rite Aid building on Montcalm Street, but a state law was discovered that placed the plan on hold.
Malaney explained the old Rite Aid building is larger than what the town needs for its police department. The town had planned to rent the building and sub-lease some of the extra space to help defray the rental costs.
"We can't do it," Malaney said. "There's a state law that prevents us from renting more space than we need. We can't sub-lease."
(Continued on Next Page)
Prev Next
Vote on this Story by clicking on the Icon