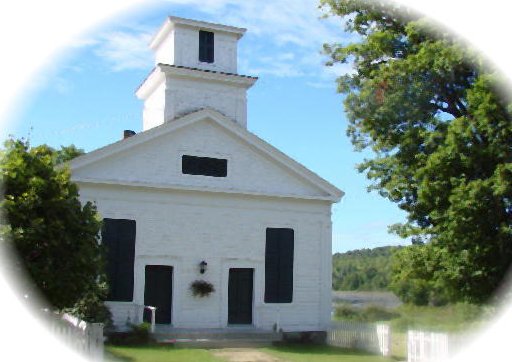 Ironville — A pair of Crown Point churches will join for a trip back in time.
The First Congregational Church of Crown Point and the United Methodist Church of Crown Point will hold a joint service to mark Heritage Day Sunday, Aug. 18, at 9:30 a.m. at the Penfield Church.
The service will be led by Pastor David Hirtle of the First Congregational Church and Pastor Gregg Trask of the United Methodist Church.
The service will kick off the annual Heritage Day festivities at the Penfield Homestead and Museum.
"This special service will bring together friends and families from the area," Hirtle said. "It will serve as a bridge from the days before electricity and electric organs to this time of computers and microchips.
"The service will recall hymns, played on the historic pump organ by Patricia Knapp, scriptures, prayers, anecdotal information and messages for both children and the young at heart," he said. "Special music will fill the air as folks from all over join to worship. All of this will join not only tradition, but the hearts of faith that sustained those original worshippers and still is relevant to this day."
Hirtle and Trask have issued a challenge fro that day.
" The friends and members of the parish are to attempt to pack a pew with their own friends and family much as would have been done in the early days of worship here in the greater Crown Point area," Hirtle said.
The Rev. S.L. Herrick, pastor of The First Congregational Church of Crown Point, began holding services in a rural portion of the community known as Ironville 190 years ago at the old Second Congregational Church Meeting House.
"The church records show that at a special meeting of the Congregational Society, in 1846, The Second Congregational Church of Crown Point was formed," Hirtle said. "Congregationalism, inheritors of the free spirit of the Separatists that left England aboard The Mayflower in 1620, came together as a Christian community to build a church home where all would feel welcome, where all had a voice in the path they believed God was directing them.
"The faith of those early settlers, carved out of the wilderness of the Adirondacks, a church building in 1845 and dedicated in October of that year," he added. "The building cost $1,600 and boasted a basement used for the education of its members and the community. It was a focal point of that small, growing community. It provided not only a place of worship, but a communal center for meetings, times of joy and of loss, and great struggle during the early days of this area."
Vote on this Story by clicking on the Icon