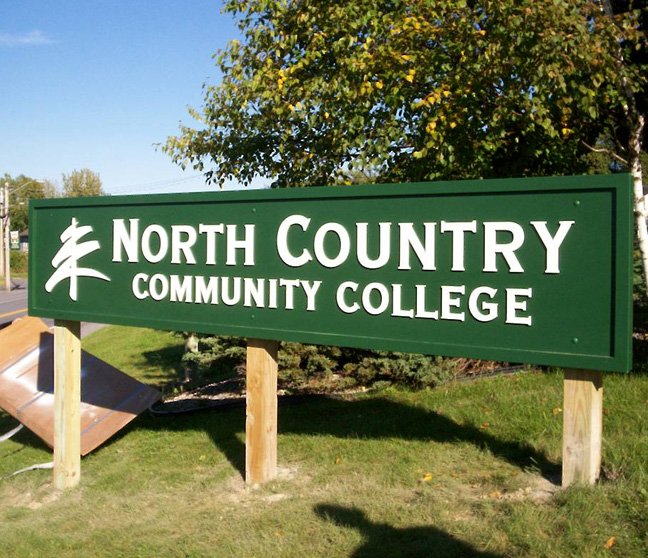 continued — The Ticonderoga town board unanimously adopted a resolution supporting the NCCC proposal at its July meeting.
NCCC can not purchase the Lowe's building, according Chattie VanWert, Ticonderoga Revitalization Alliance executive director. It will likely rent it, which means the building will remain on the property tax roll.
"NCCC can not own property, though its foundation could, so would like to enter into a lease agreement with whoever would be able to negotiate the purchase of the building from Lowe's, possibly private investors," VanWert said. "Therefore it would not come off the tax rolls so it works for everybody."
Jim Major, chairman of the Ticonderoga Revitalization Alliance board of directors, said the education center could bring students to Ticonderoga to study carpentry, plumbing, electrical trades, engineering, auto body work, diesel mechanics, marine technology and more.
"For me, this is the most exciting potential project that TRA has been involved with," Major said. "TRA started conversations with Dr. Steve Tyrell of NCCC in January of this year to develop the concept of a trade school (applied technology center) to be located within Ticonderoga."
Tyrell said the proposed applied technology center could serve up to 450 students and could open in the fall of 2016. It will have no impact on the existing Ticonderoga campus or its programs, Tyrell said.
The Ticonderoga program would be based on a similar program at SUNY-Alfred, where Tyrell worked before coming to NCCC. The Alfred program offers college-level carpentry, masonry, electrician and other construction trade training. It also integrates energy conservation, alternative energy use and sustainable building design education and training into its academic programs, focusing on green building technologies in New York State.
Malaney, Major and other Ticonderoga representatives toured the Alfred facility this spring.
"TRA visited Alfred to learn about their very successful trade school program," Major said. "We learned that they have about 800 students being taught all of the trades from carpentry to electrical engineering. Their students mostly come from the western portion of New York leaving a void of services for the eastern half of New York and surrounding states and Canada."
Vote on this Story by clicking on the Icon