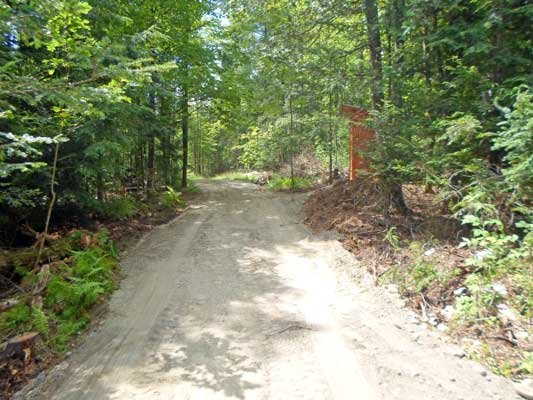 The last few years before I retired, I would see a bunch of guys at my morning coffee stop and I would mention I had two years to go, and then the countdown was to one year, with retirement in sight. Some of the guys would say: "you won't be happy retired, you'll get bored, there's nothing to do."
Since I retired, my feet have been in high gear doing anything and everything. I am so busy I don't have time to get bored. Besides my wildlife, conservation and grazing management consulting business, I am working on my 50-acre woodlot, fixing up the roads, installing an outhouse, repairing an old log cabin, and trying to manage the woodlot that was cut off about five years ago.
Managing a woodlot is an adventure. You need to be part forester, part road builder and part wildlife management artist. One other skill needed is not being afraid of hard physical work, especially on hot steamy days, like we have had lately. With all the talk about diabetes and health problems these days I think we need to get more people off their butts. They need to start cutting and chopping down trees, splitting and stacking firewood. That is one sure way to burn off that extra energy, get in better shape, and have fuel to warm your cabin in the winter. That's my prescription for day! Hard physical work and lots of water cleans the body, and the mind! You will have no trouble sleeping either; guaranteed!
I have been hauling gravel to the property to get my main haul and access road usable so I can get to the cabin and prepare for the upcoming hunting season. My pickup, dump trailer and small 30 HP New Holland tractor, are doing the work. The loads are not large using the dump trailer, but they are getting the job done. One by one, potholes and spongy spots on the old road are slowly being repaired and restored for vehicle use. Culverts will be replaced where the old ones were damaged by the previous logging operation. The cabin will be ready, firewood cut and the main road in good shape by fall.
Rich Redman is a retired District Conservationist for the USDA Natural Resources Conservation Service and an avid outdoorsman. His column will appear regularly. He may be reached at rangeric@nycap.rr.com.
(Continued on Next Page)
Prev Next
Vote on this Story by clicking on the Icon